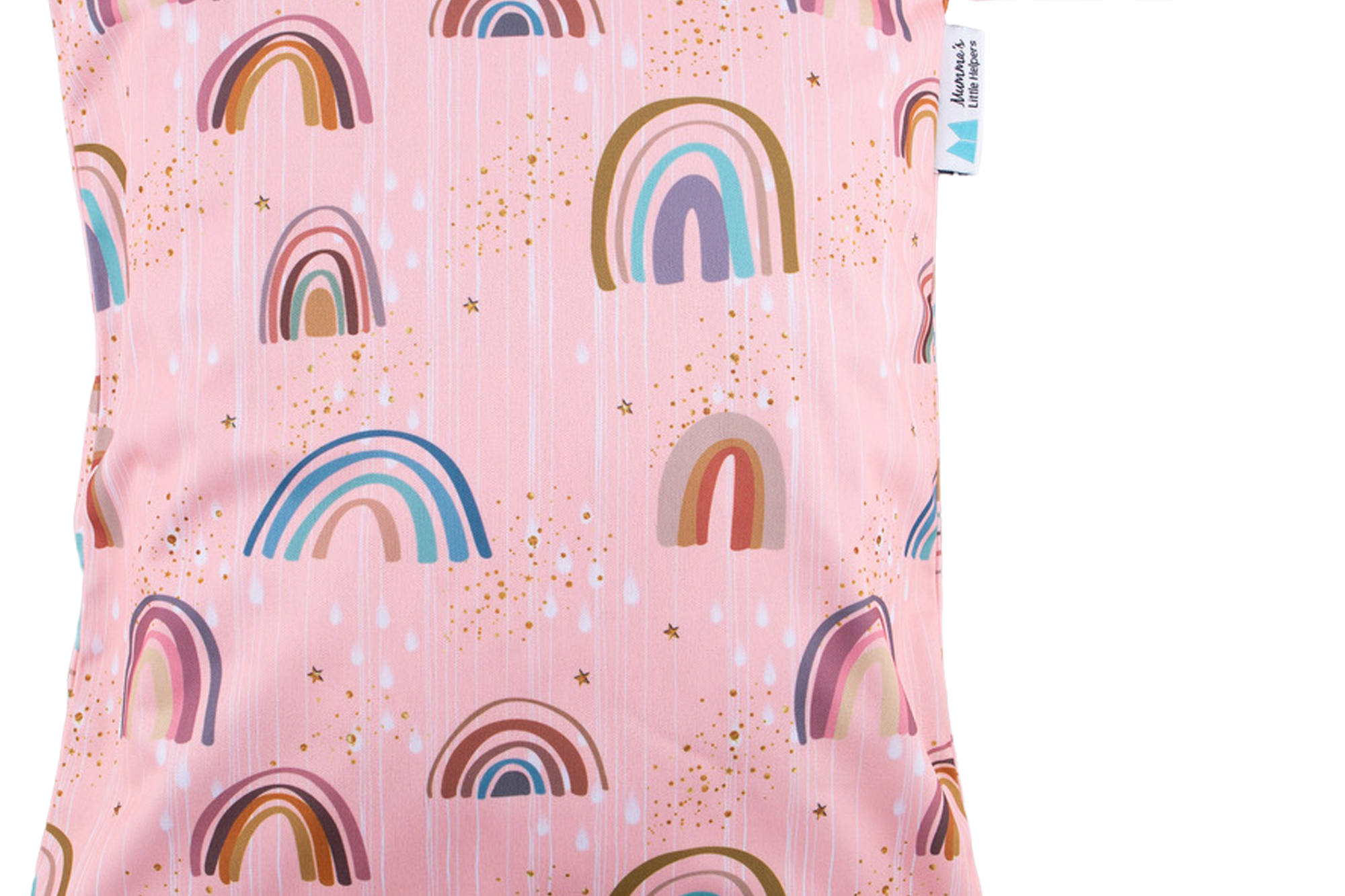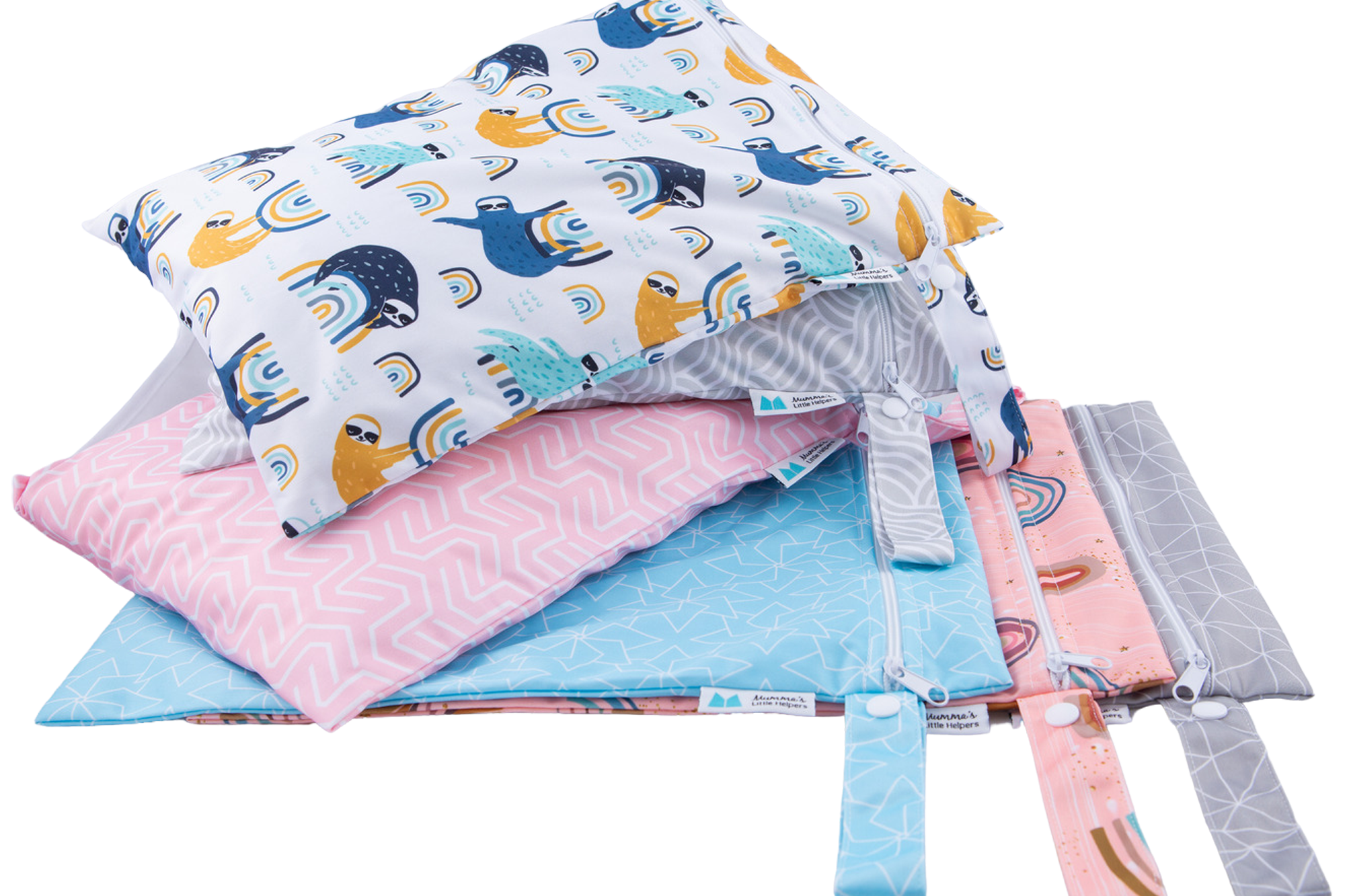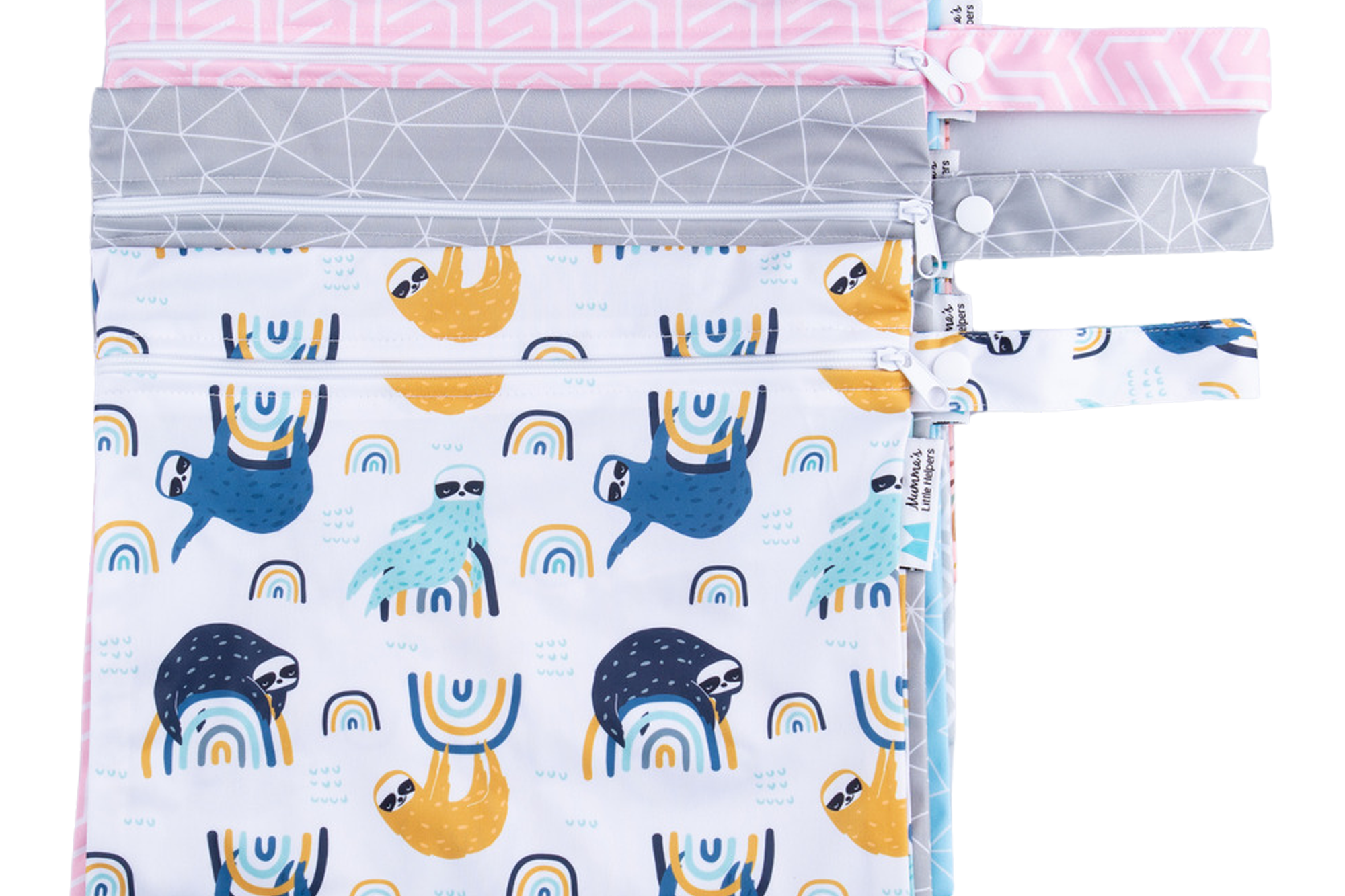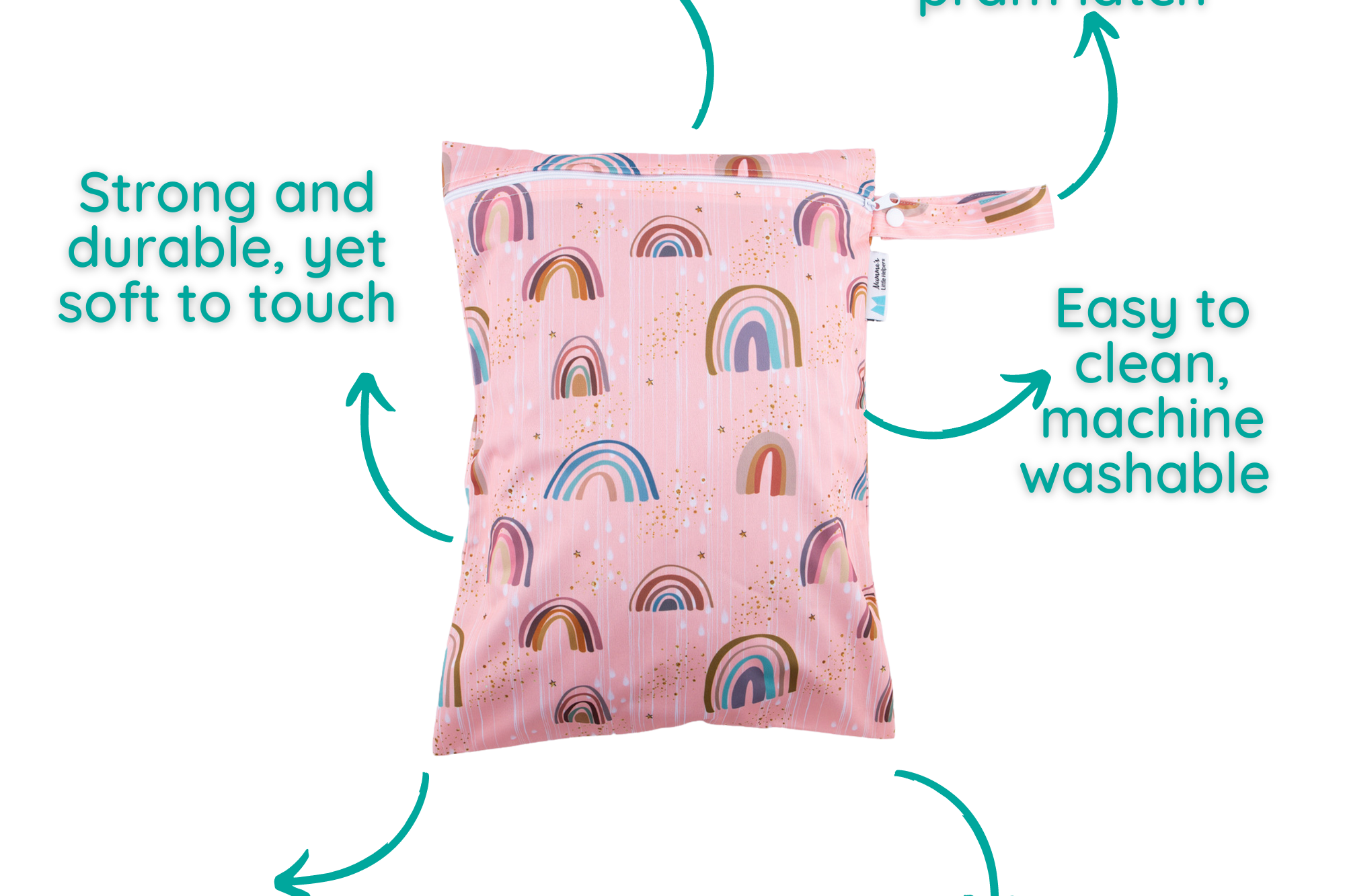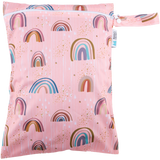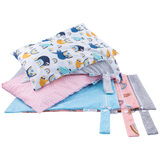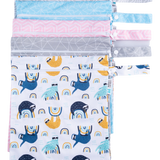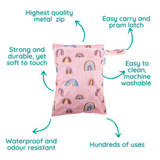 Wet Bag | Large, waterproof & durable with zip - Rainbows
Description

PERFECT SIZE - 38 x 28 cm is large enough to fit a variety of items, yet compact enough to easily take with you

WATERPROOF & ODOUR RESISTANT Made from Polyester PUL, perfect for making sure nothing leaks and masking odours

EASY TO CLEAN - Wipe up small messes and spills, or put it in the washing machine for a deep clean

STRONG & DURABLE - Made from durable Polyester PUL, the fabric is soft to touch, but durable enough to handle anything.

SOLID METAL ZIP - Comes with a high quality zip to allow maximum secure storage without breaking

PRAM / STROLLER LATCH - Easily secure the bag to your pram using the clever press stud handle

EXTREMELY VERSATILE - Here are a few examples of what the wetbag is ideal for, however im sure you can think of a few more

Cloth Nappies, transporting clean or dirty
Holding your baby or toddlers clean & dirty clothes and bibs
Storing your toddlers eating utensils when out and about
Perfect for wet costumes
Great place for storing food and snacks on the go
Medicine bag, easy to pack clean and take with you
Great for toilet training and storing soiled clothes
Stores toys, puzzles, toy cars, lego's etc
Toiletries bag for travelling with liquids
---
Made from Polyester PUL, perfect for making sure nothing leaks and masking odours.

The wetbag's extreme versatility encompasses uses such as carrying cloth nappies, storing baby essentials, holding wet costumes, transporting snacks, and even serving as a medicine or toiletries bag for various situations.

Wipe up small messes and spills, or put it in the washing machine for a deep clean.

Made from durable Polyester PUL, the fabric is soft to touch, but durable enough to handle anything.
Wet Bag | Large, waterproof & durable with zip - Rainbows
Versatile!
These bags are a perfect size for all kinds of things! So far I have used it for dirty clothes, snacks, sunscreen and drinks. These are the highest quality wet bags I own.
Bag
I thought you could use it in the washing machine all the time I hope I can use it
Comes in so handy!
We use this wet bag to carry the bib, plate and utensils. It comes in so perfect!
Perfect for on the go!
We love our wet bag! It's perfect for on the go. Great for changes, swim wear, nappies, toy storage, ect! I never go anywhere without our trusty wet bag!