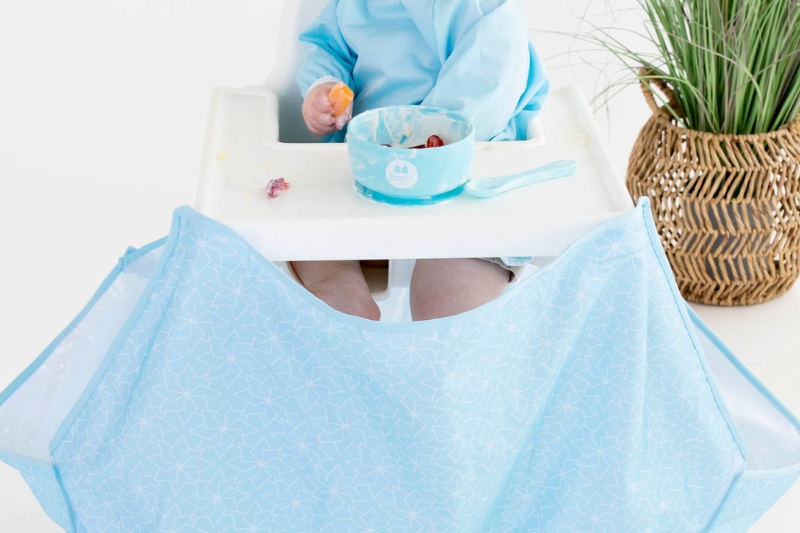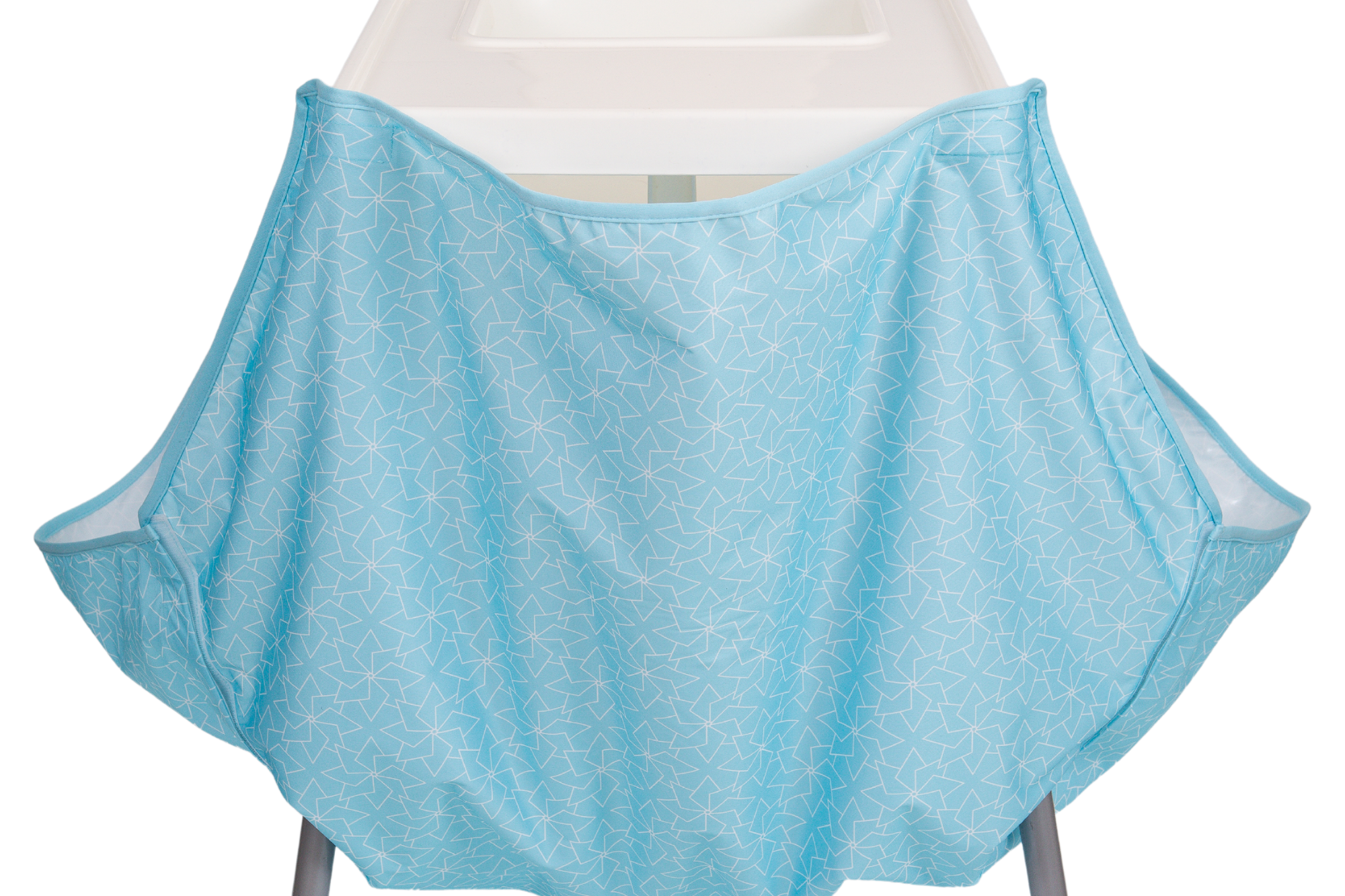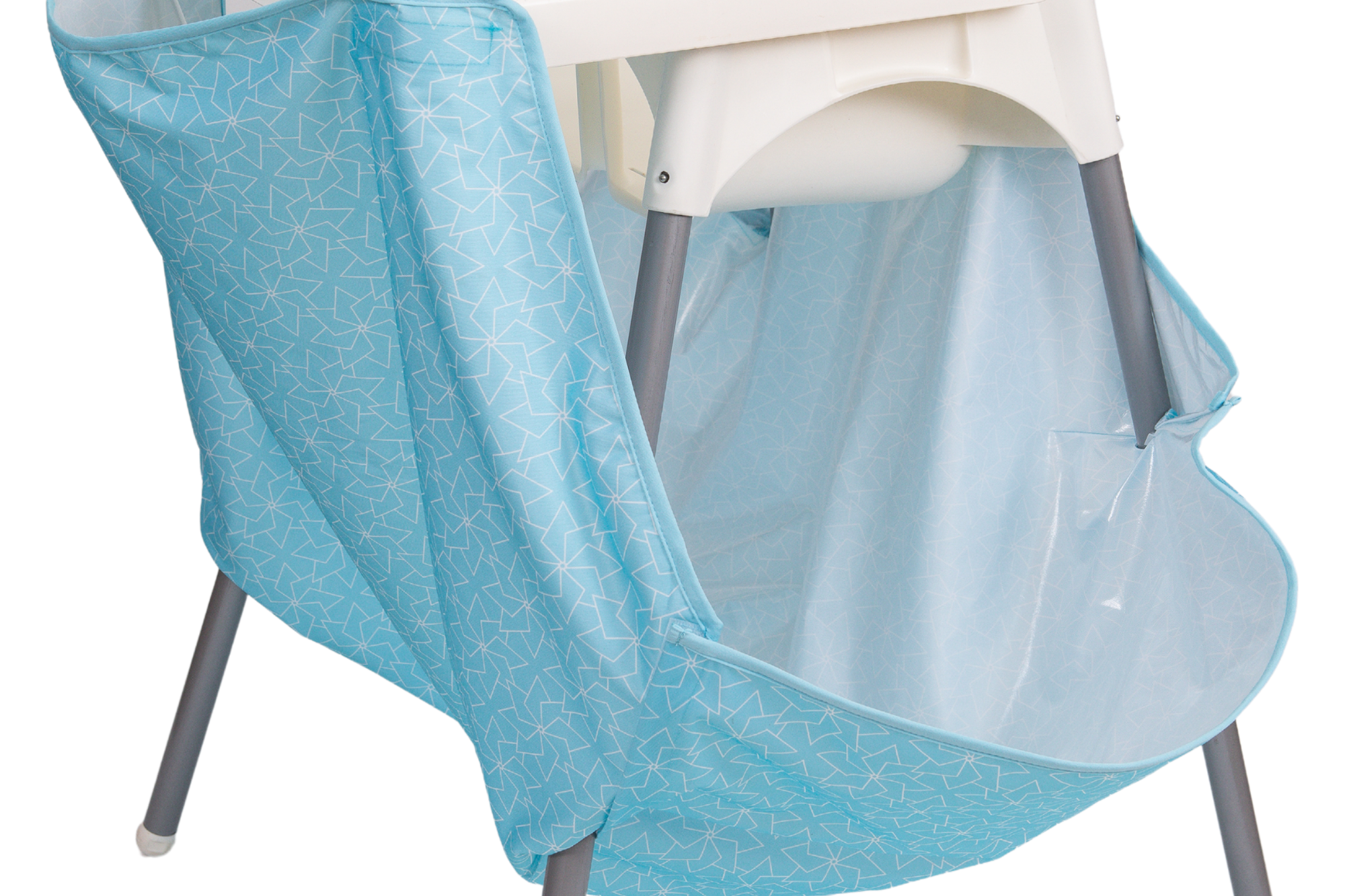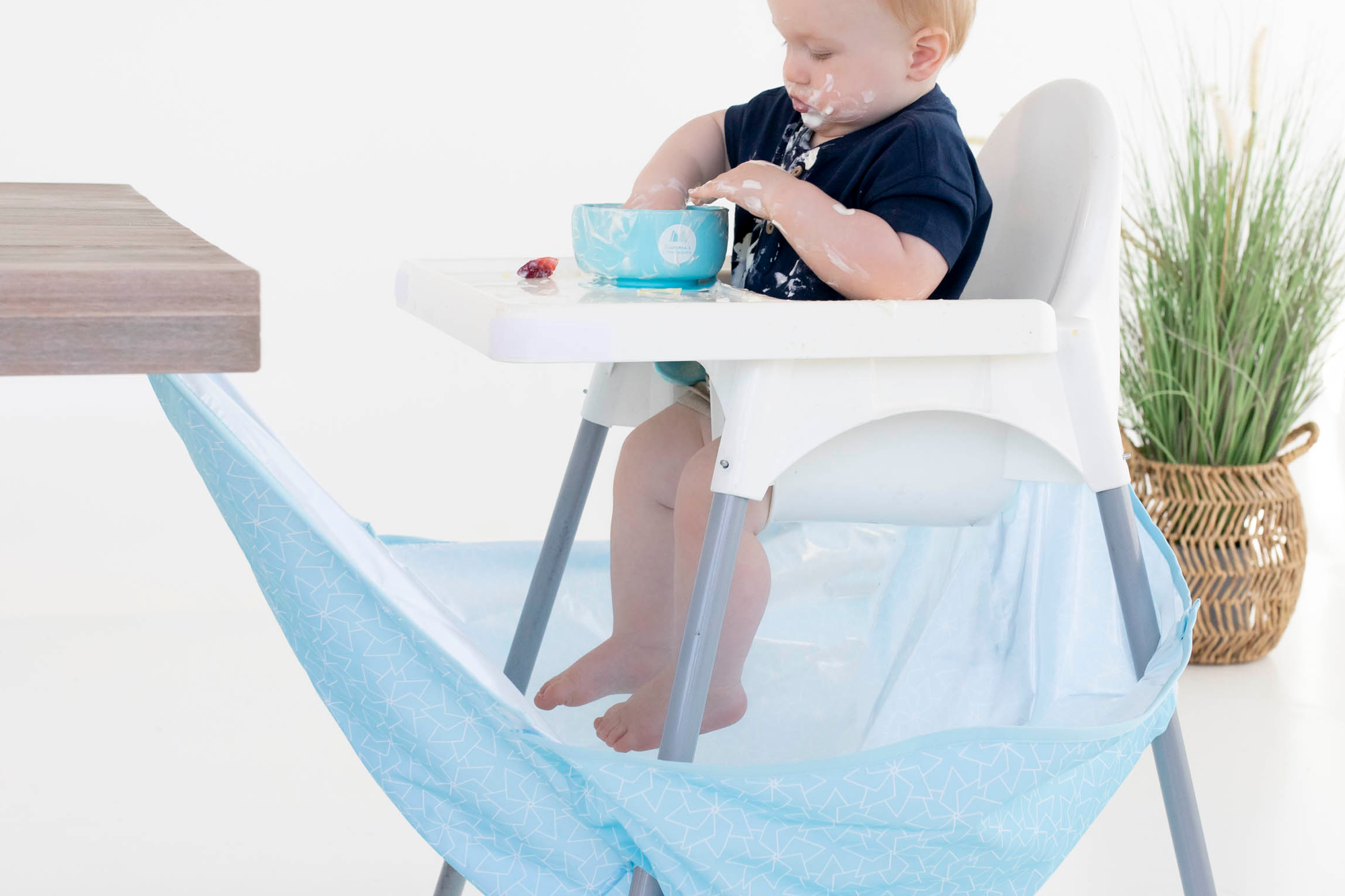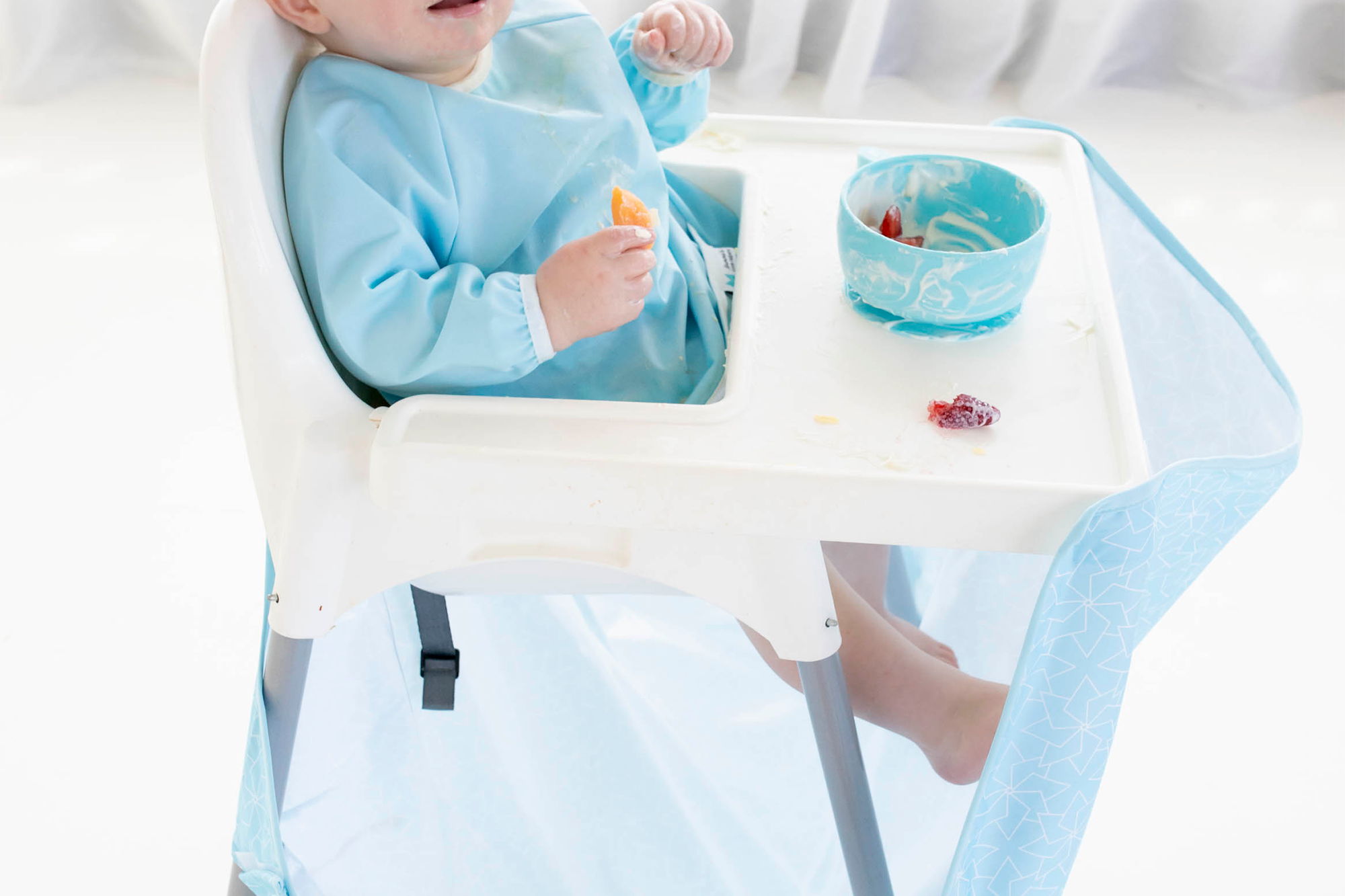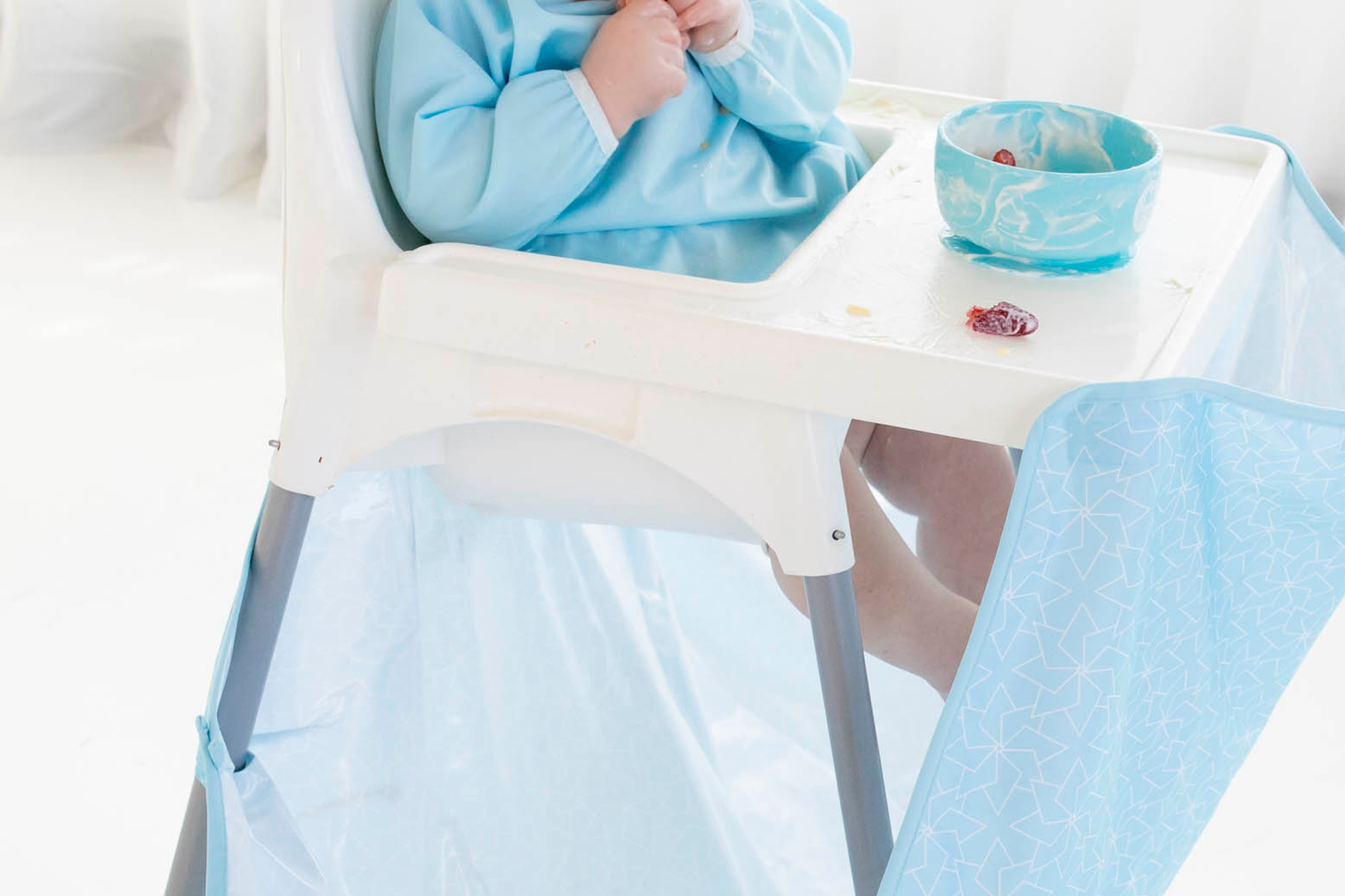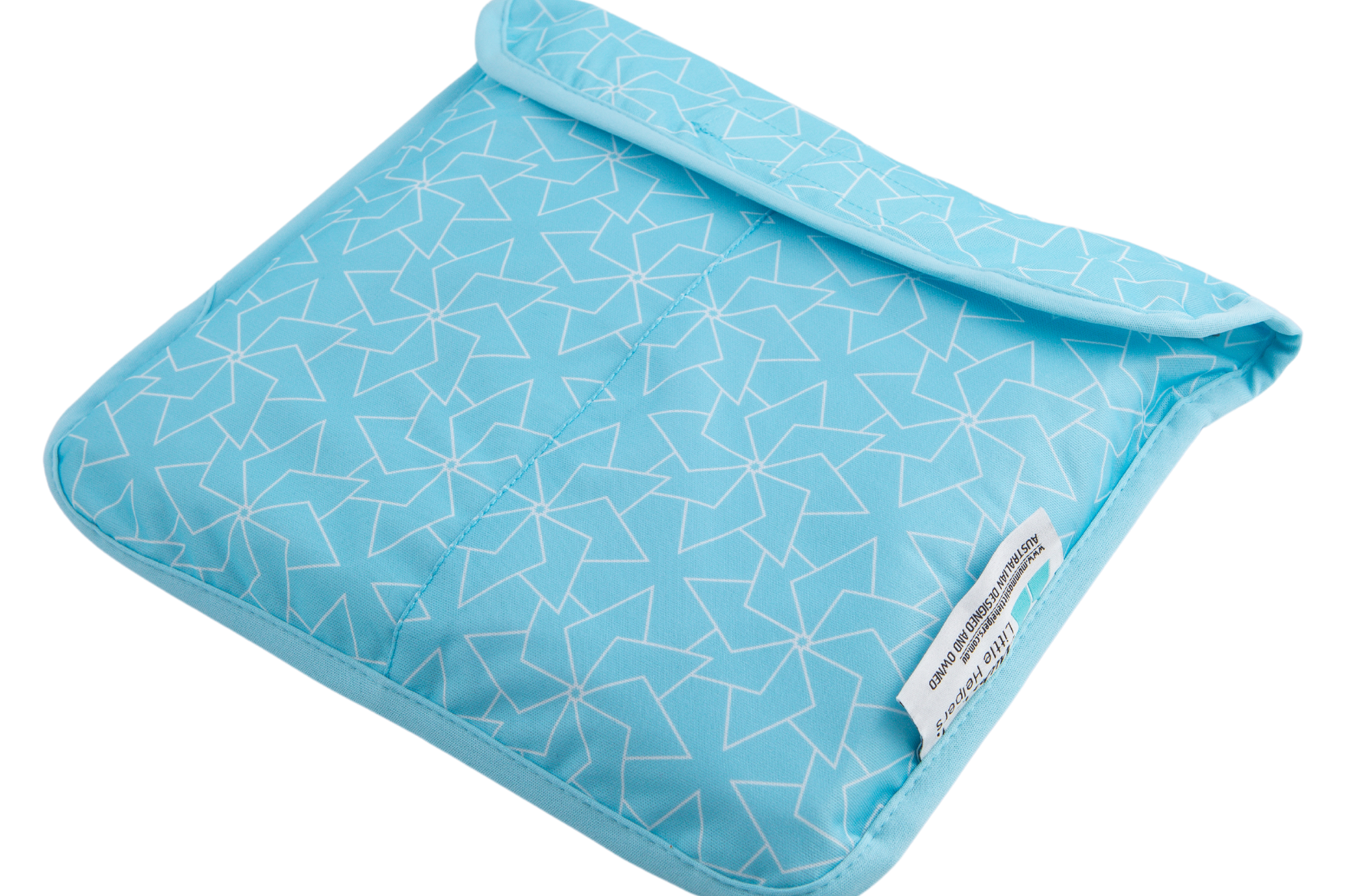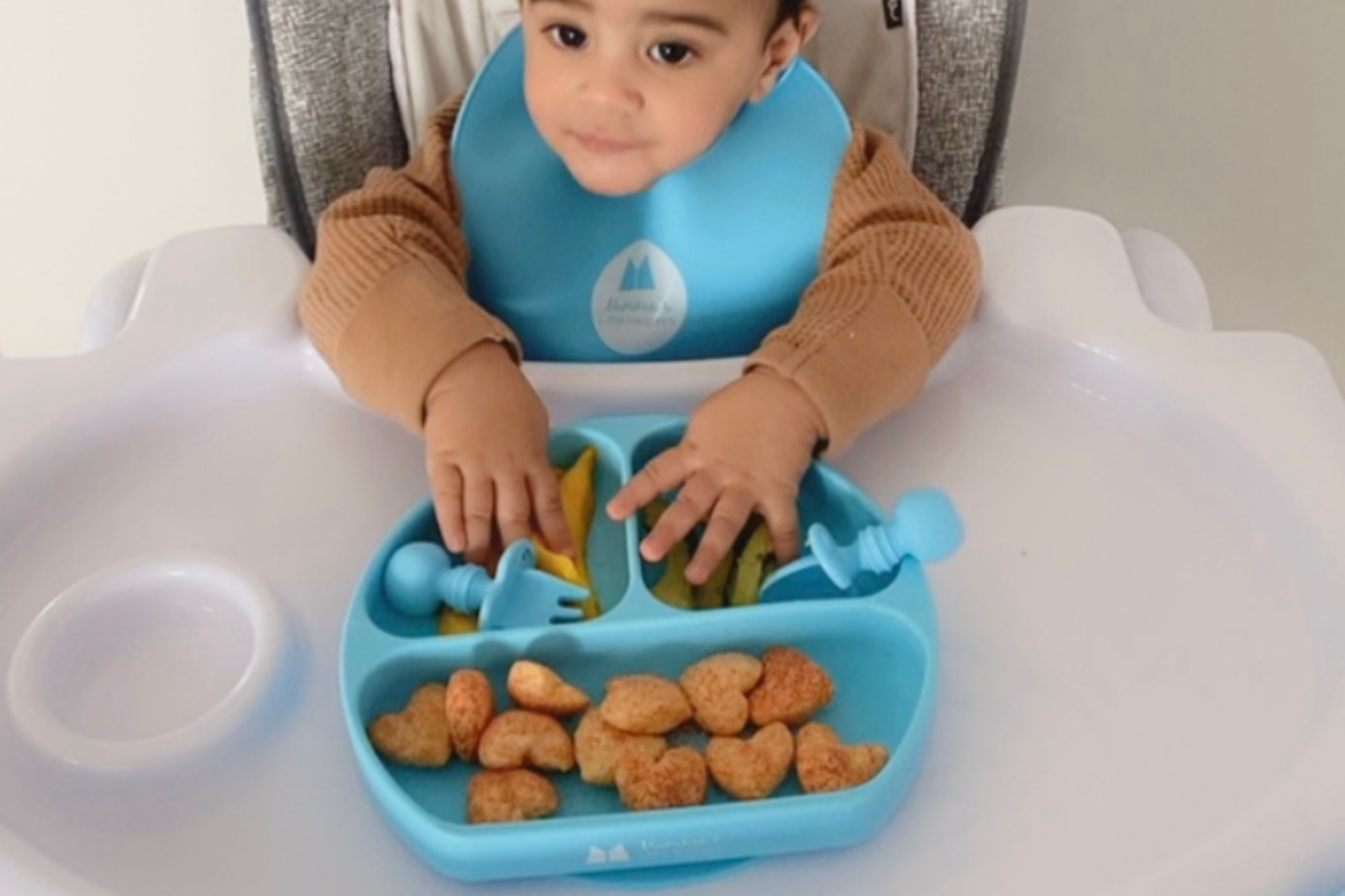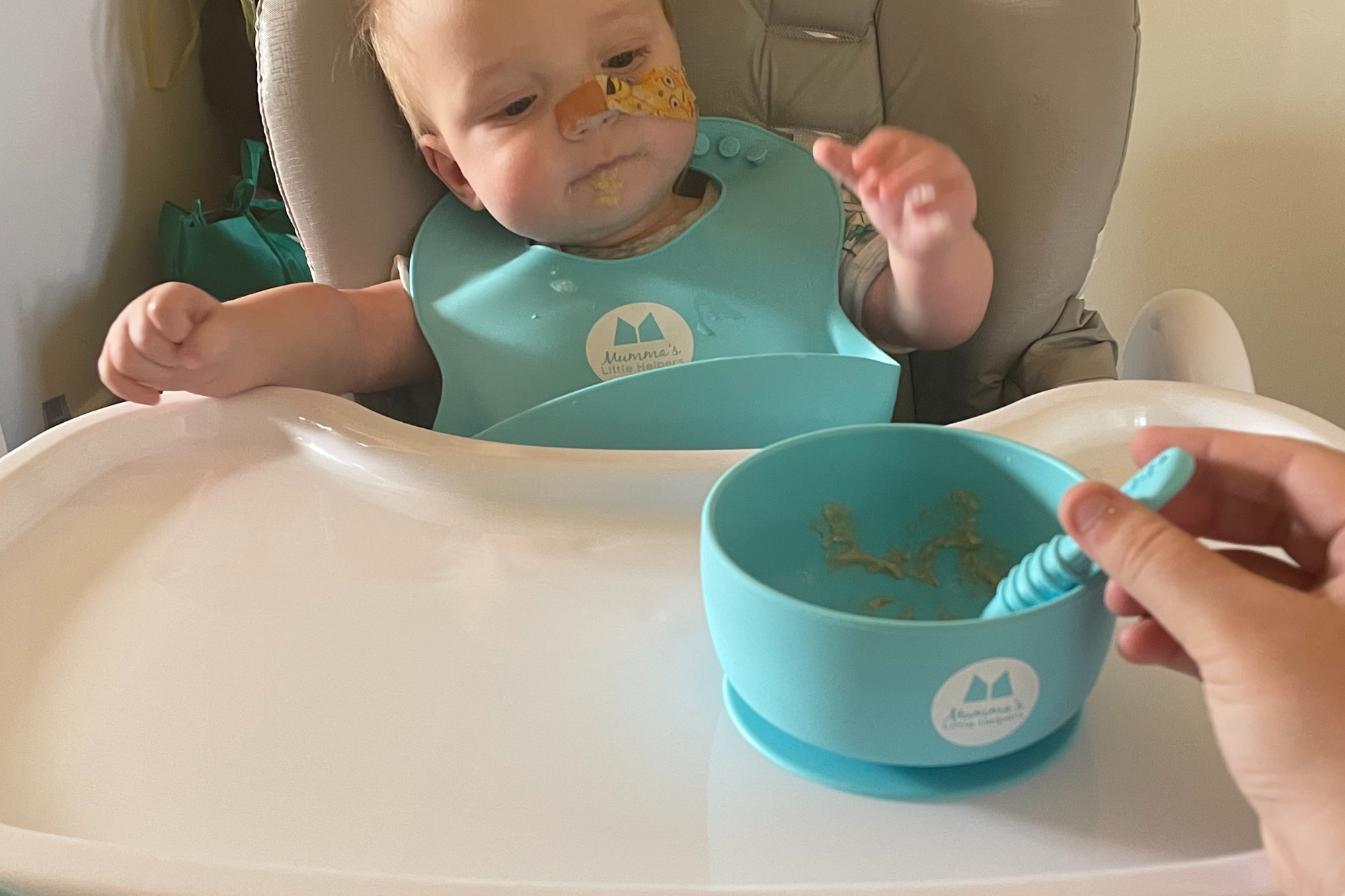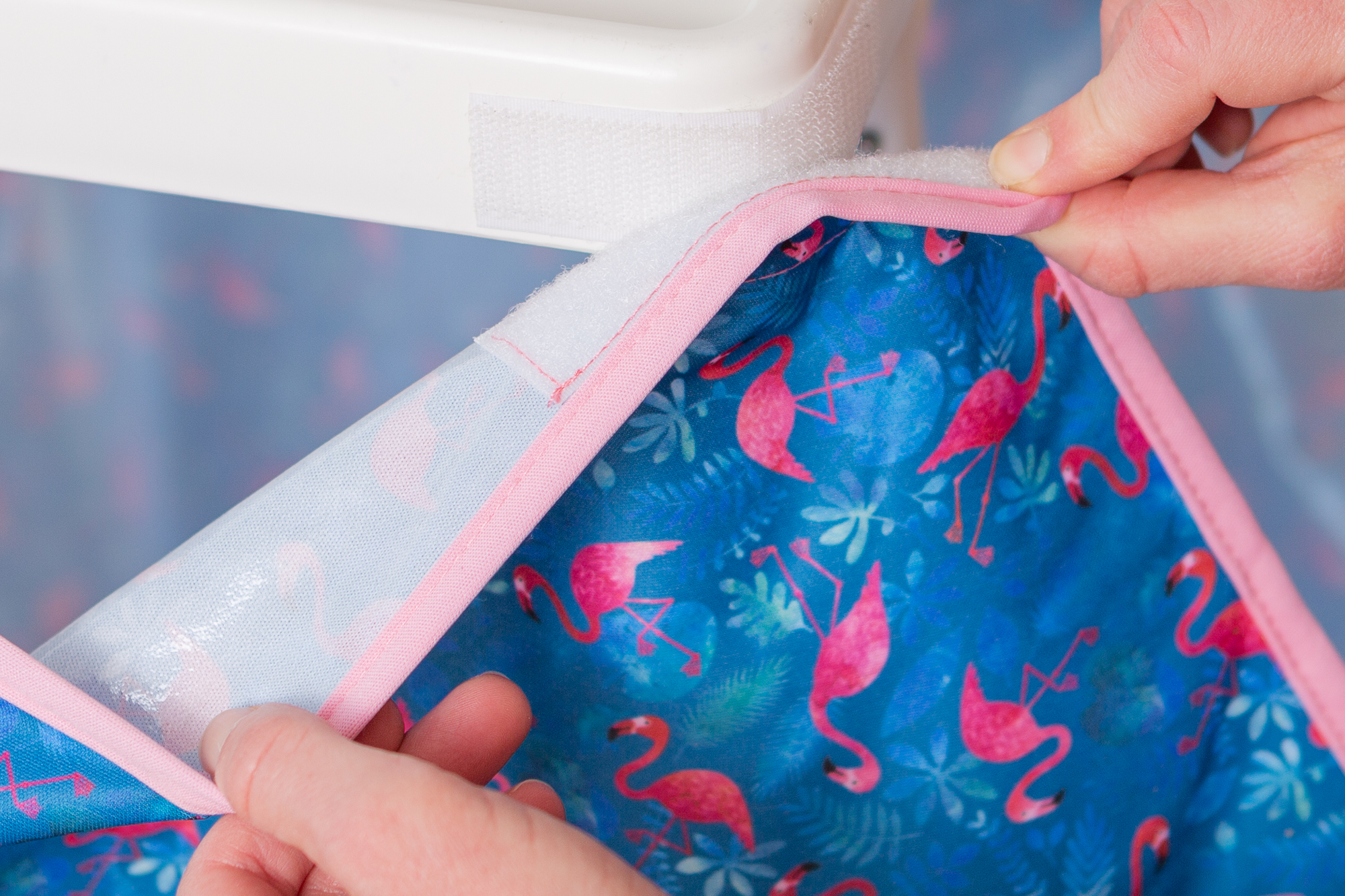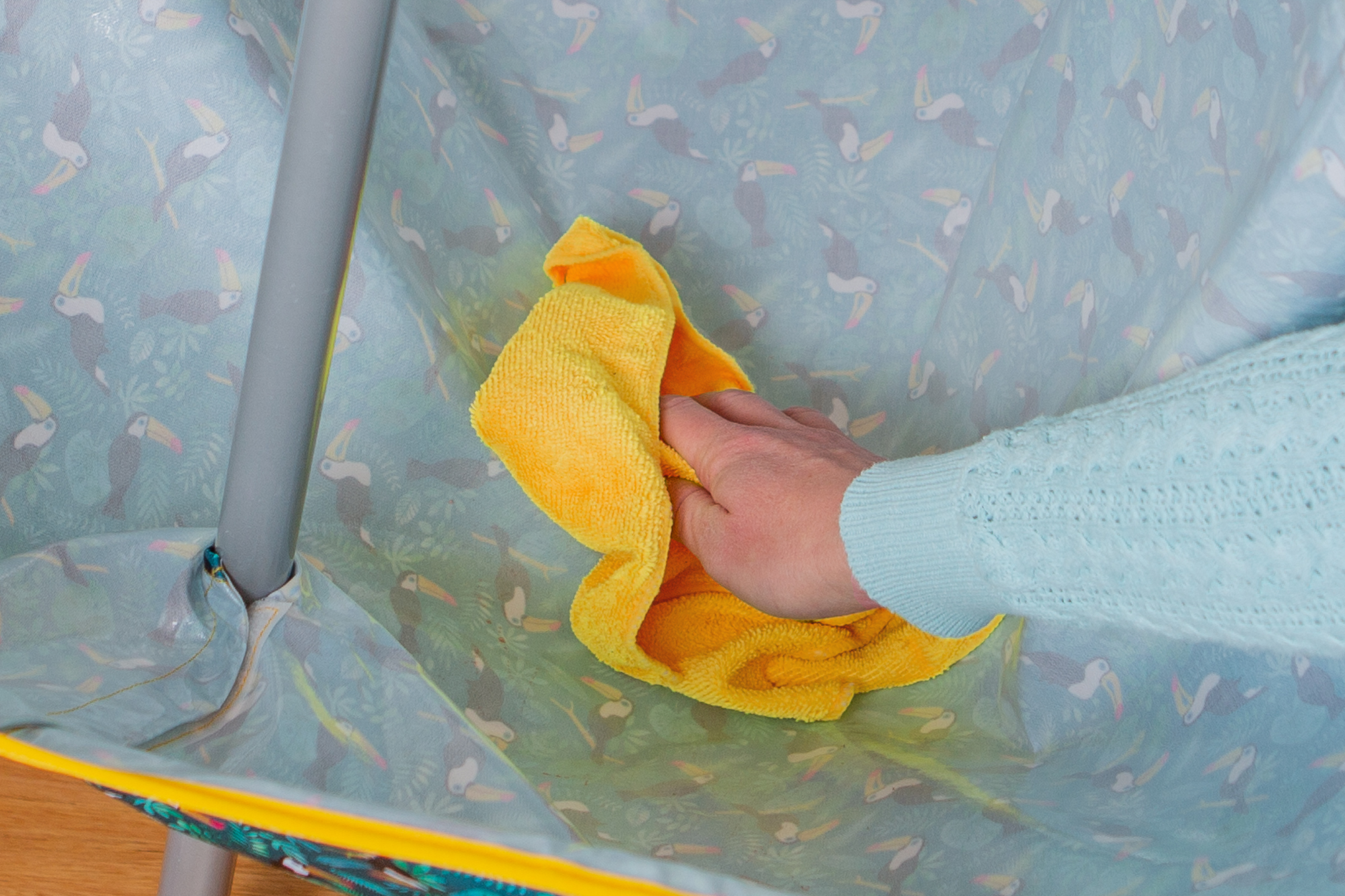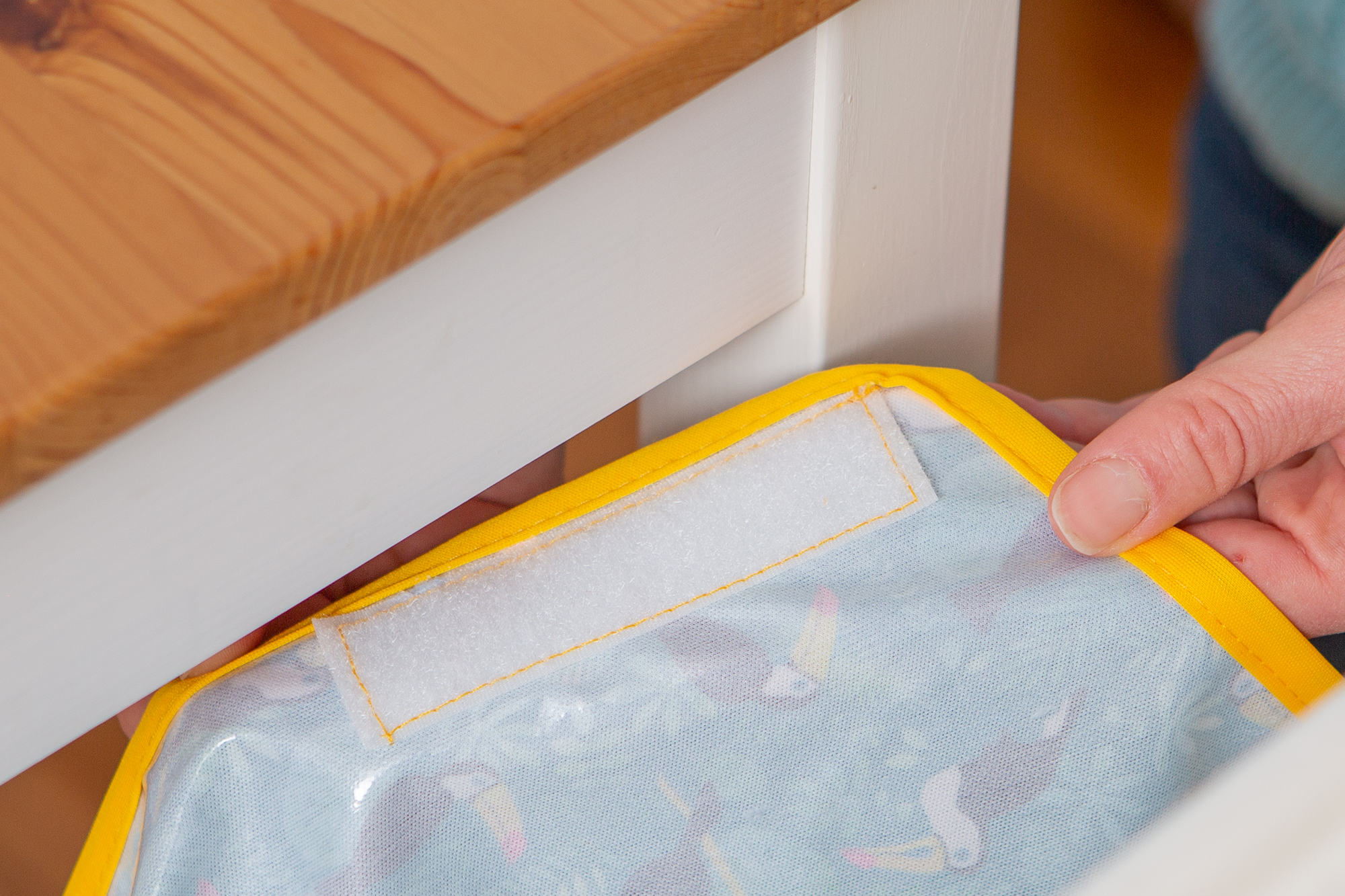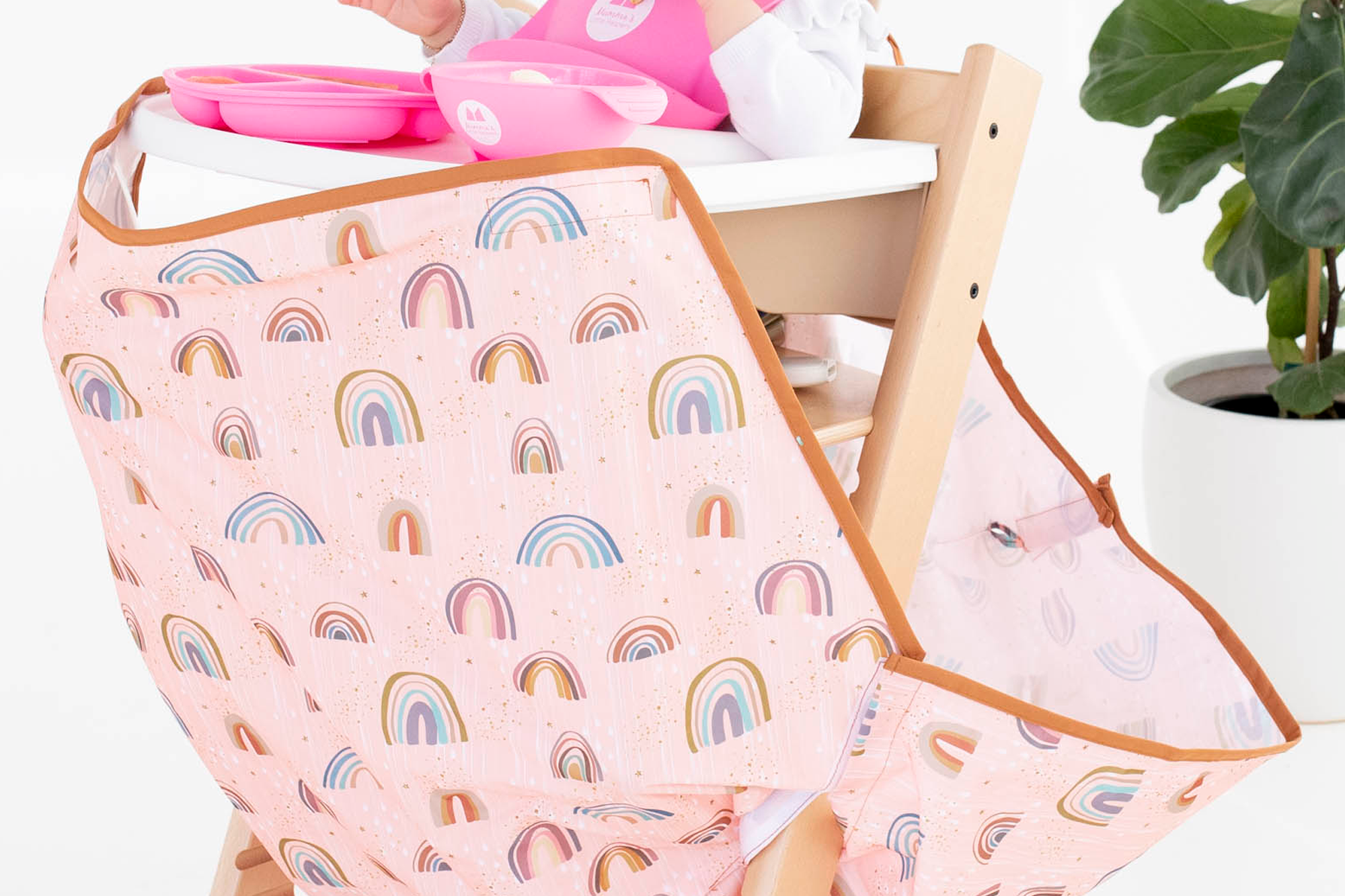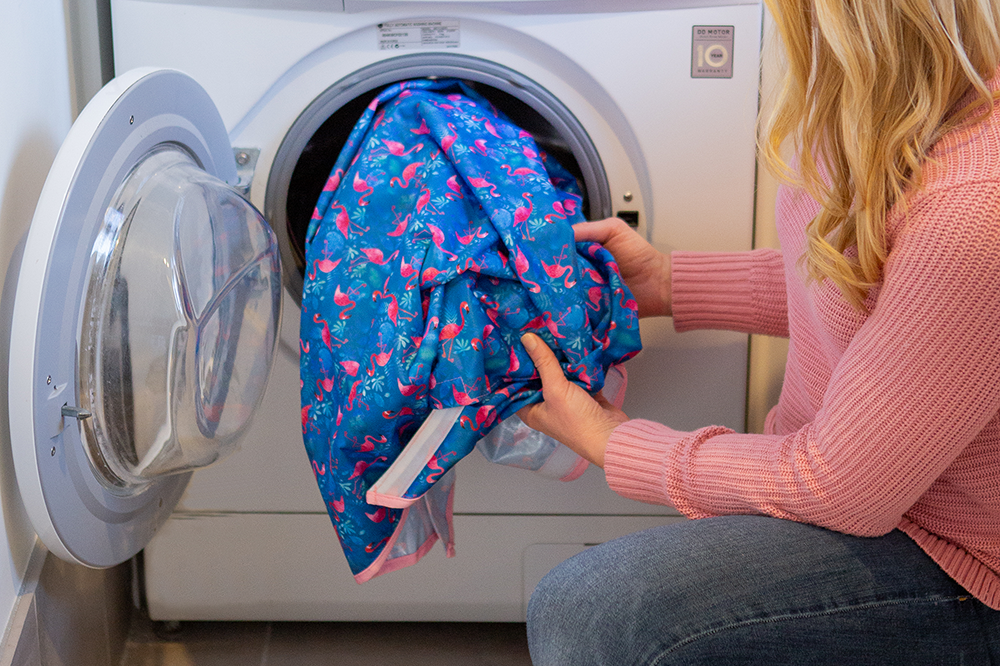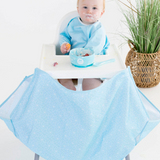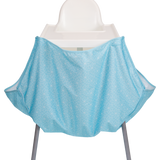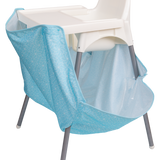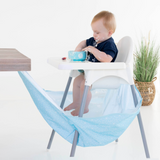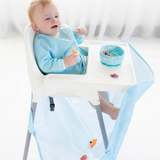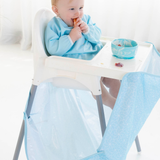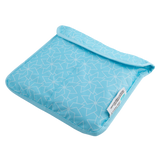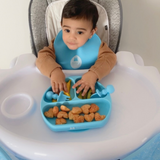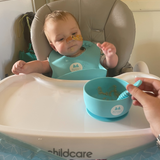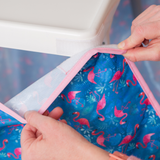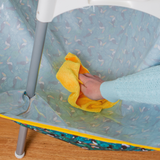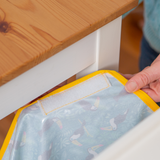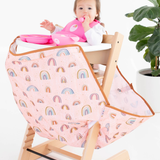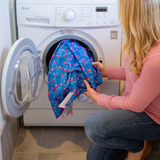 High Chair Food Catcher - Baby Blue
$39.00
Regular price
$43.00
Description

KEEPS FOOD OFF THE FLOOR - Wide net catches falling food and saves your floors and carpets. 

EASY TO CLEAN - Food and mess is collected in the catcher, simply scoop out and wipe down. 

EASY TO INSTALL - Uses adhesive Velcro fasteners to attach to front and back. The front can be attached to the high chair tray or underside of table.

FITS MOST 4-LEGGED CHAIR - And fits selected 2-legged high chairs. Versatility allows the product to grow with the baby from high chair to booster seat to toddler chair and beyond. Does it fit my high chair? 

MACHINE WASHABLE - Throw it in with a normal load of washing when needed.

PORTABLE - Folds compactly into included carry case to take with you.

SAVES STRESS LEVELS - Ideal for baby-led weaning and making feeding time and clean-up a breeze.

HOW MUCH HAS BABY EATEN - By seeing how much food has been collected in the catcher and not eaten.

*** HIGH CHAIR NOT INCLUDED ***
---
Universal designs fit almost all chairs
Made of waterproof, non-toxic, long-lasting material

Uses adhesive Velcro fasteners to attach to front and back. The front can be attached to the high chair tray or underside of table with no need for chair disassembly.
Save hours cleaning. Food and mess is collected in the catcher, simply scoop out and wipe down or for a deeper clean, toss it in the washing machine.

Attaches to Most Highchairs - The Velcro fasteners make the product extremely versatile, allowing it to fit to almost all high chairs.

Ideal for baby-led weaning and sensory play, making feeding time and play time clean-up a breeze.
High Chair Food Catcher - Baby Blue
$39.00
Regular price
$43.00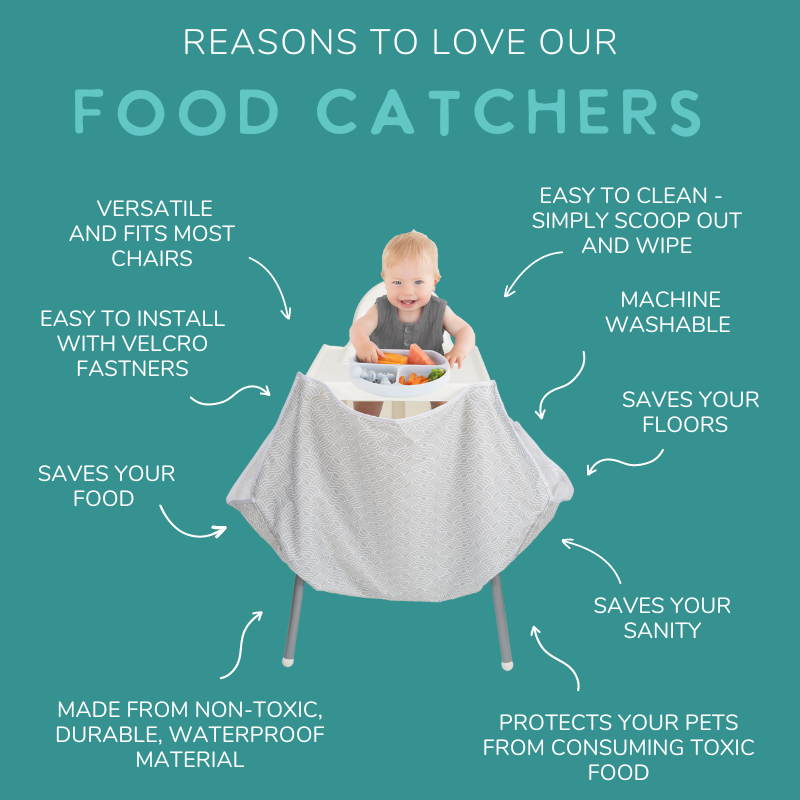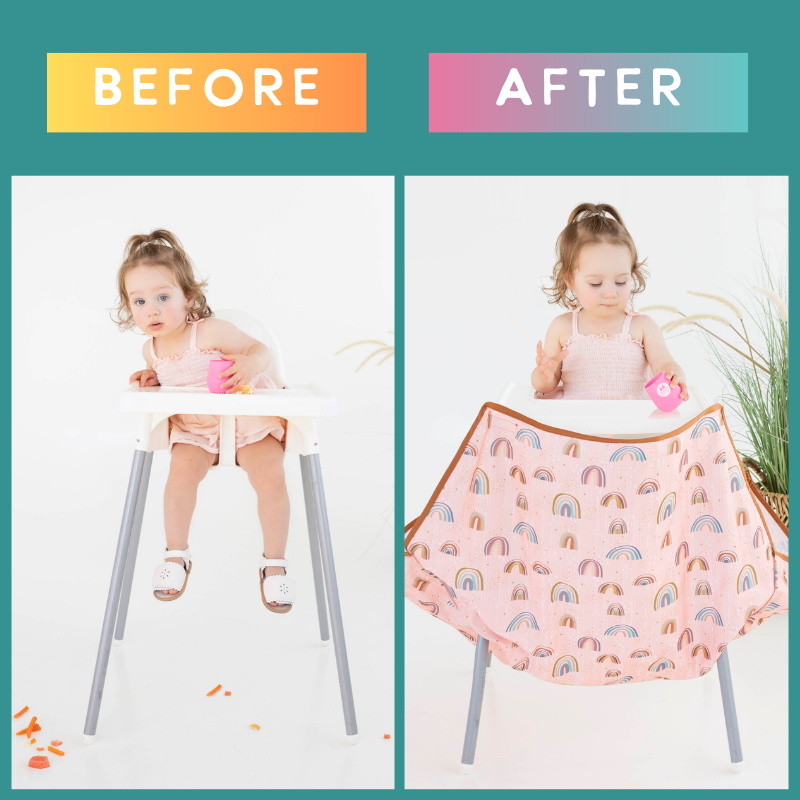 FAQs

Is the food catcher compatible with my highchair?

The Mumma's Little Helpers FOOD CATCHER™ is designed to be universally compatible with nearly all high chairs and booster seats, ensuring a mess-free mealtime experience.

Thanks to its innovative Velcro fasteners, our food catcher offers unparalleled versatility. Attach it to the tray if your high chair has one, or secure it firmly to the dining table if not. No need for chair disassembly. Elevate your feeding routine with ease and convenience!

Check chair compatibility here.

If you are still unsure if the Food Catcher will fit, please contact us. 

How do you install /assemble the food catcher on my high chair?

Discover the easy steps to install your high chair Food Catcher in just 2 minutes! Follow these simple instructions for a mess-free feeding experience:

Step 1: Ensure the surfaces where you intend to attach the adhesive Velcro is clean and free from food and residue.

Step 2: Remove food catcher from carry bag and place it pattern side down under the chair. Identify the smaller flap with the tag as the back.

Step 3: Secure it around the chair legs.

Step 4: Attach the front to the tray if your high chair has one, leaving a gap to catch falling mess. Alternatively, secure it firmly to the dining table table if there is no tray or for a wider catch zone.

Step 5: Attach the back to the backrest.


As chair designs may vary, we recommend testing for the optimal spot before attaching the Velcro.


View installation guides for standard 4-legged high chairs here and 2-legged high chairs here


How do I clean my food catcher?

The Mumma's Little Helpers Food Catcher is made from waterproof, non-toxic, and long-lasting material, making it very easy to clean.

Simply dust mess from the high chair and tray into the food catcher, where it is conveniently collected at the bottom and can be easily scooped up using a bowl or cloth. A quick wipe with a cloth, just like you clean the tray, and you're good to go! No need for removal between meals.

For a more thorough clean, toss it in the washing machine. Yes, you read that right! Our Food Catcher is machine washable. Say farewell to endless cleanup and embrace a world of simplicity.

Reclaim hours of your day from mundane cleaning tasks.

Can I re-use food caught by my food catcher?

Reclaim and Reuse: Mumma's Little Helpers Food Catcher Keeps Meals Hygienic. With our Food Catcher, dropped food stays off the floor and out of reach for your little one - including those adorable little feet - unlike other catchers on the market.

Our innovative design ensures cleanliness and convenience. Made from non-toxic, food-safe material, it allows for easy return of food to your baby or for saving for later.

Invest in Mumma's Little Helpers Food Catcher for worry-free feeding experience.

Can I use my high chair footrest with my food catcher?

Wondering about using a footrest with our Food Catcher? Rest assured, our design ensures the catch zone is strategically placed well below your baby's feet. This allows seamless compatibility with both built-in and additional footrests.

Moreover, our Food Catcher is engineered to prevent unsafe use as a footrest, reducing the risk of a child pushing themselves out of their seat unlike other catchers on the market.

Choose Mumma's Little Helpers Food Catcher for a secure and convenient feeding solution.

Have more questions?

If you have another question or would like to know more please don't hesitate to contact us.
Too small
Using it but it is too small and not really catching all the food.
Great product!
I bought this to eliminate the need to sweep and mop under my daughter's high chair after every meal. It has been a life changing purchase! Easy to clean and set up. Highly recommend!!
Secure transactions
Transactions are handled with bank-grade security.
Simple checkout
Our secure checkout is quick and easy to use.
Get in touch
Have questions? Get in touch with us at any time.