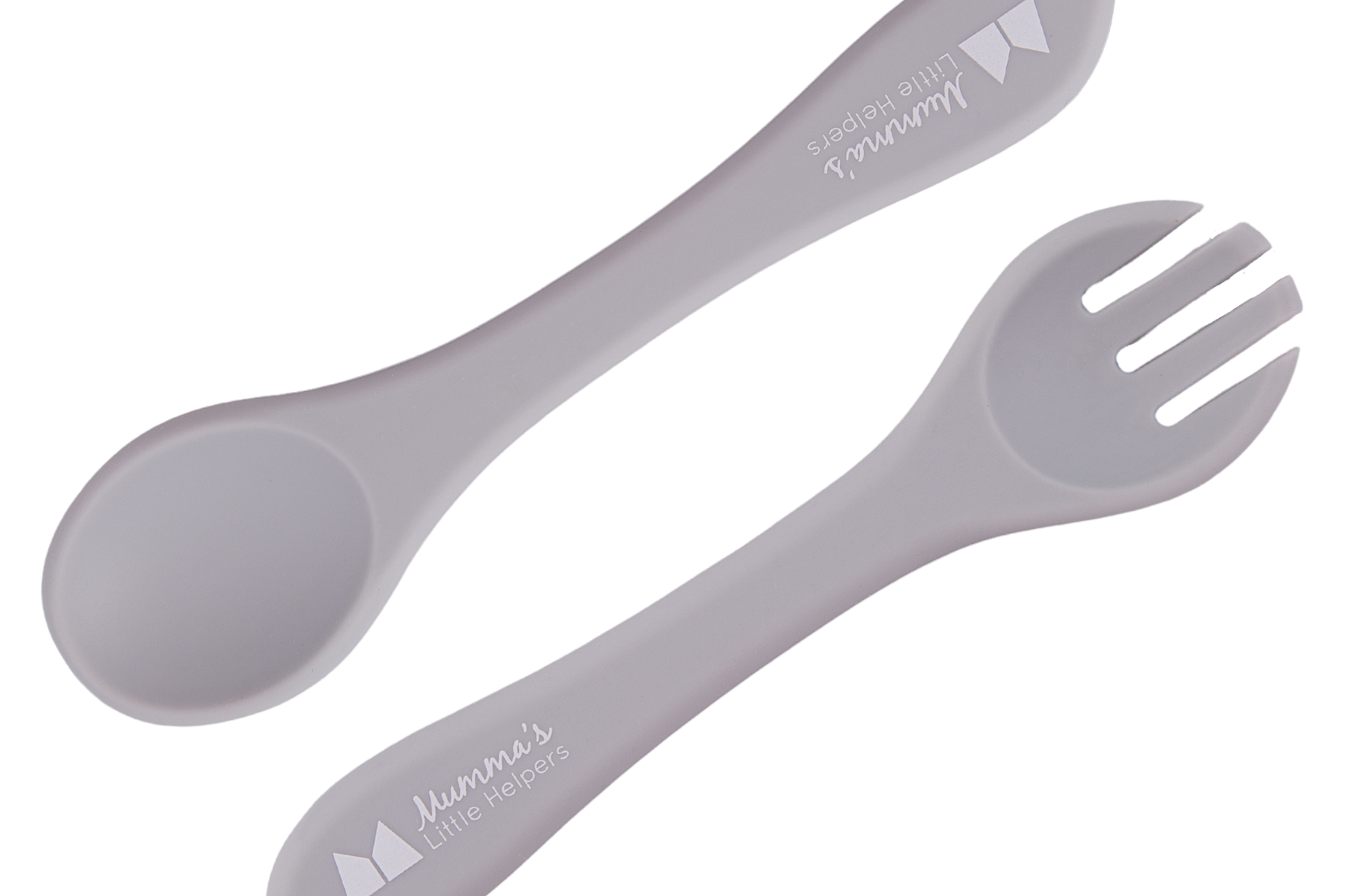 Baby & Toddler Training Silicone Fork And Spoon - Grey
Description

EASY TO GRIP AND SAFE - The toddler spoon and fork utensil are ergonomically designed to be easily held by tiny hands. Soft textured food grade silicone is gentle on gums and allows your toddler to learn self feeding.

ROUNDED SAFETY EDGES - The fork edges are rounded to protect your toddler while he is learning to use the utensils.

100 % SAFE - Made from Non-toxic, food-grade silicone and BPA-free.

EASY TO CLEAN - The silicone doesn't absorb any kind of liquid and is completely waterproof and oil-proof to keep stains off. Easy to wipe clean and ready to use again for the next meal. Simply rinse with water or pop it into the dishwasher. The spoon fast-drying.

DURABLE - Made from the highest food grade quality silicon to be used again and again no matter how many times the utensils are dropped and washed.
---
Baby & Toddler Training Silicone Fork And Spoon - Grey