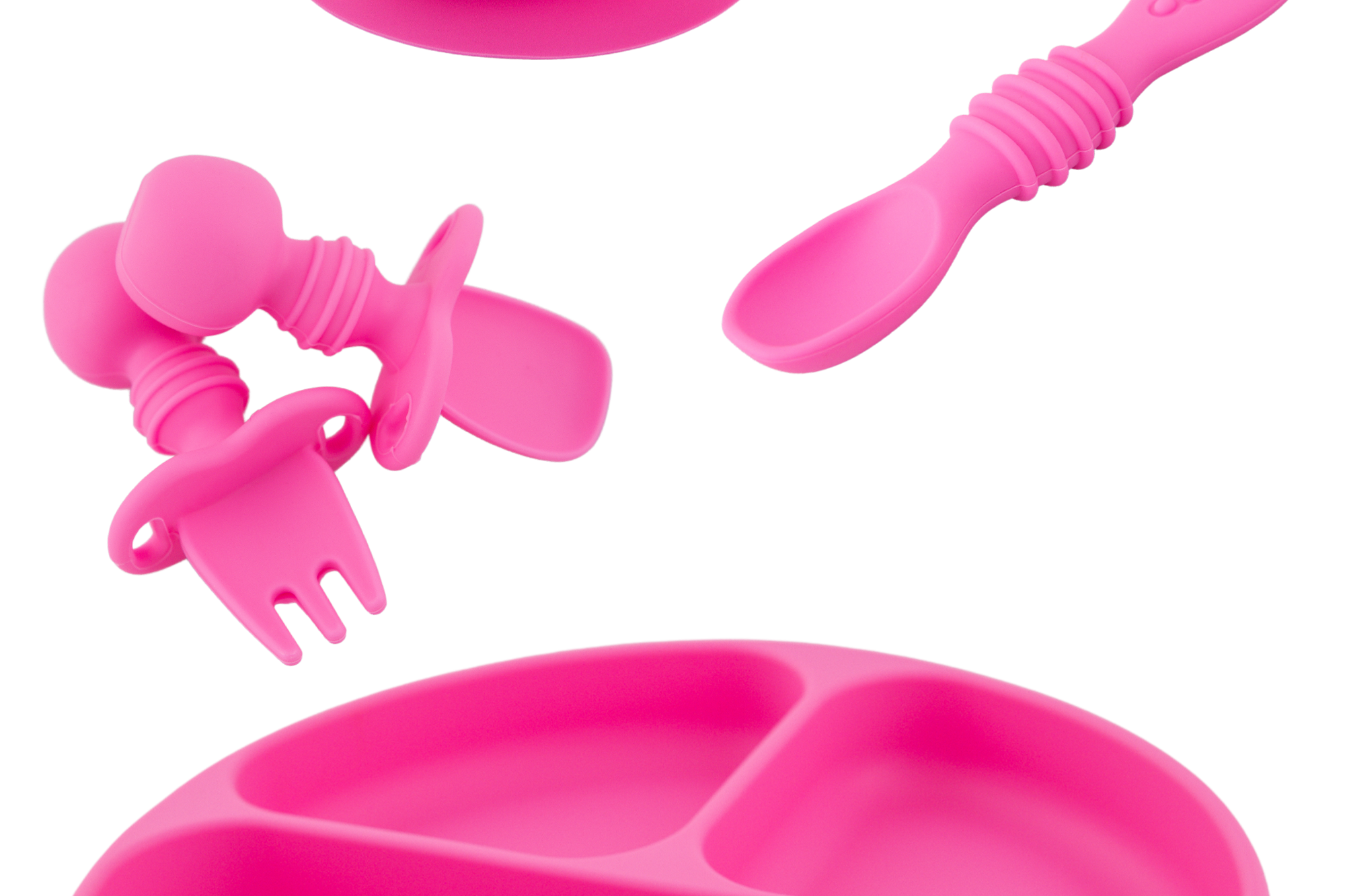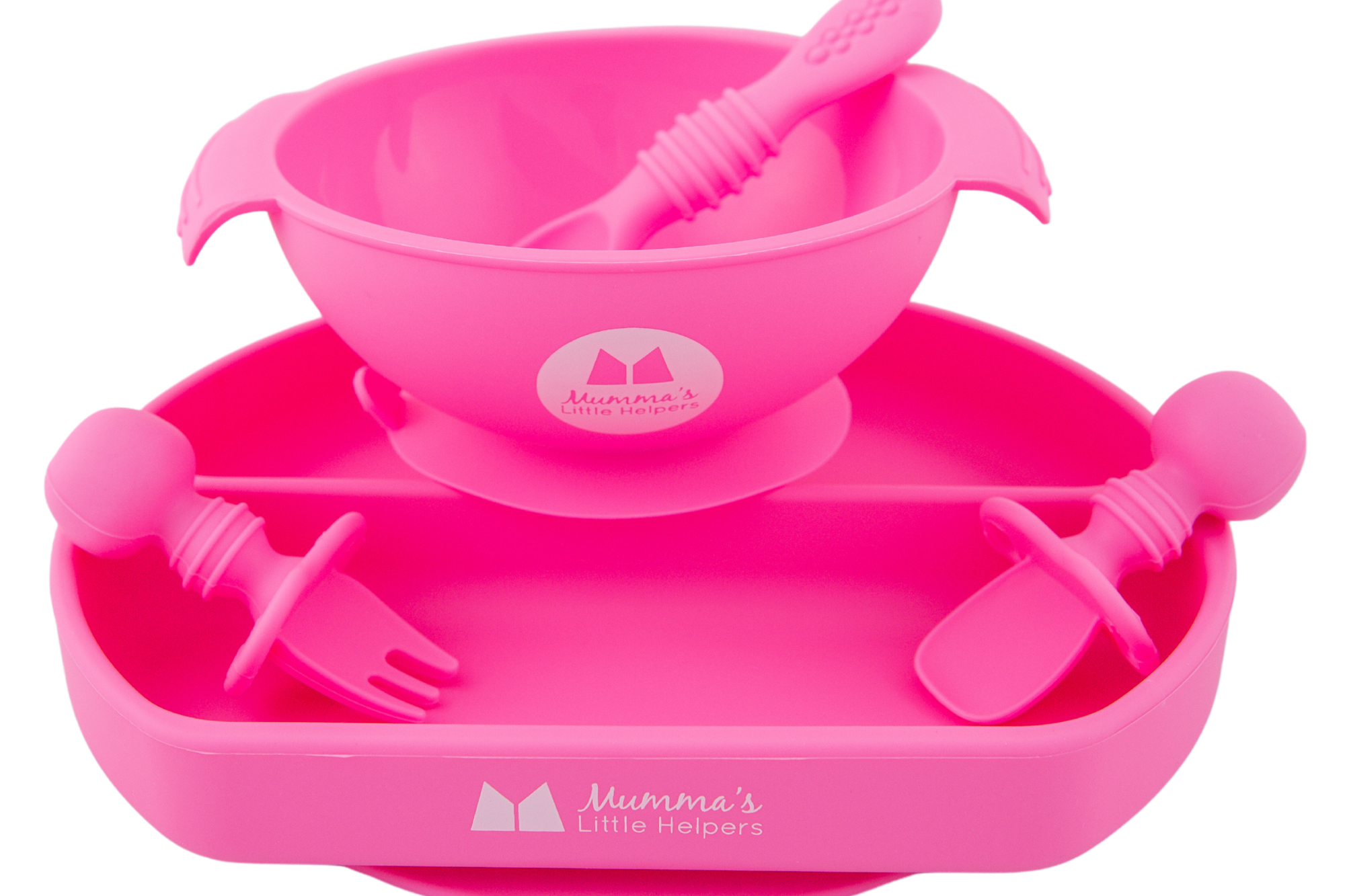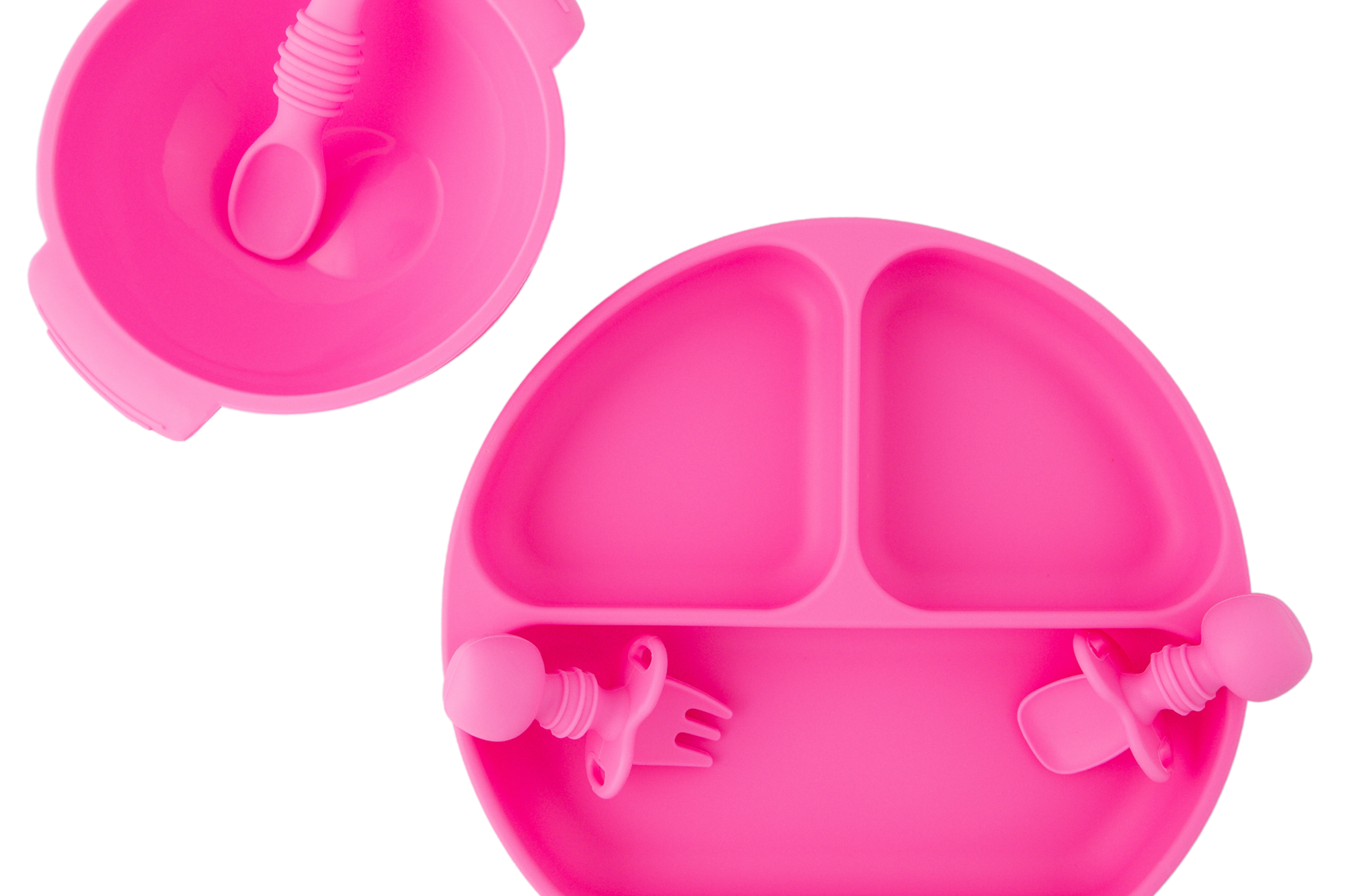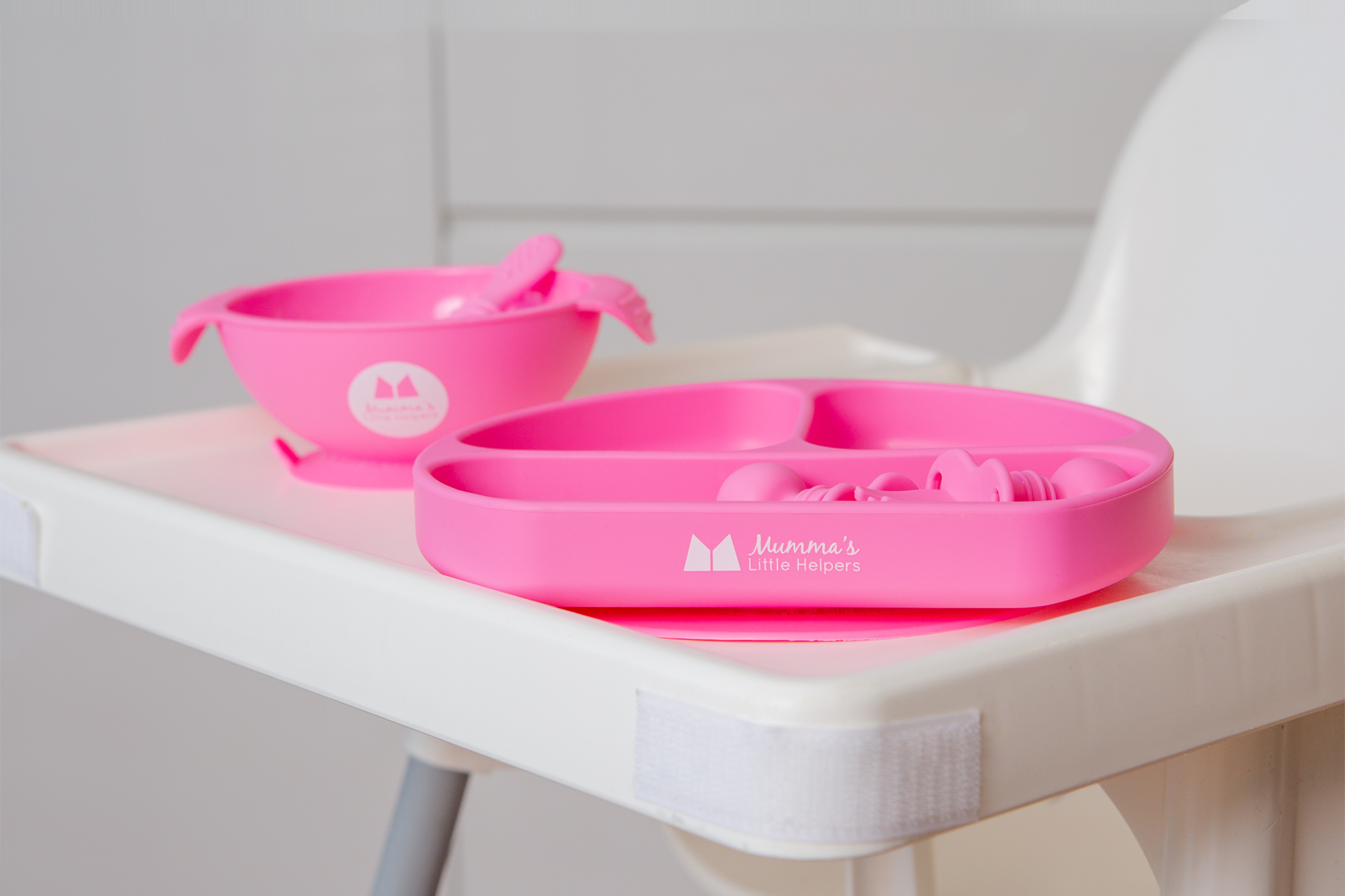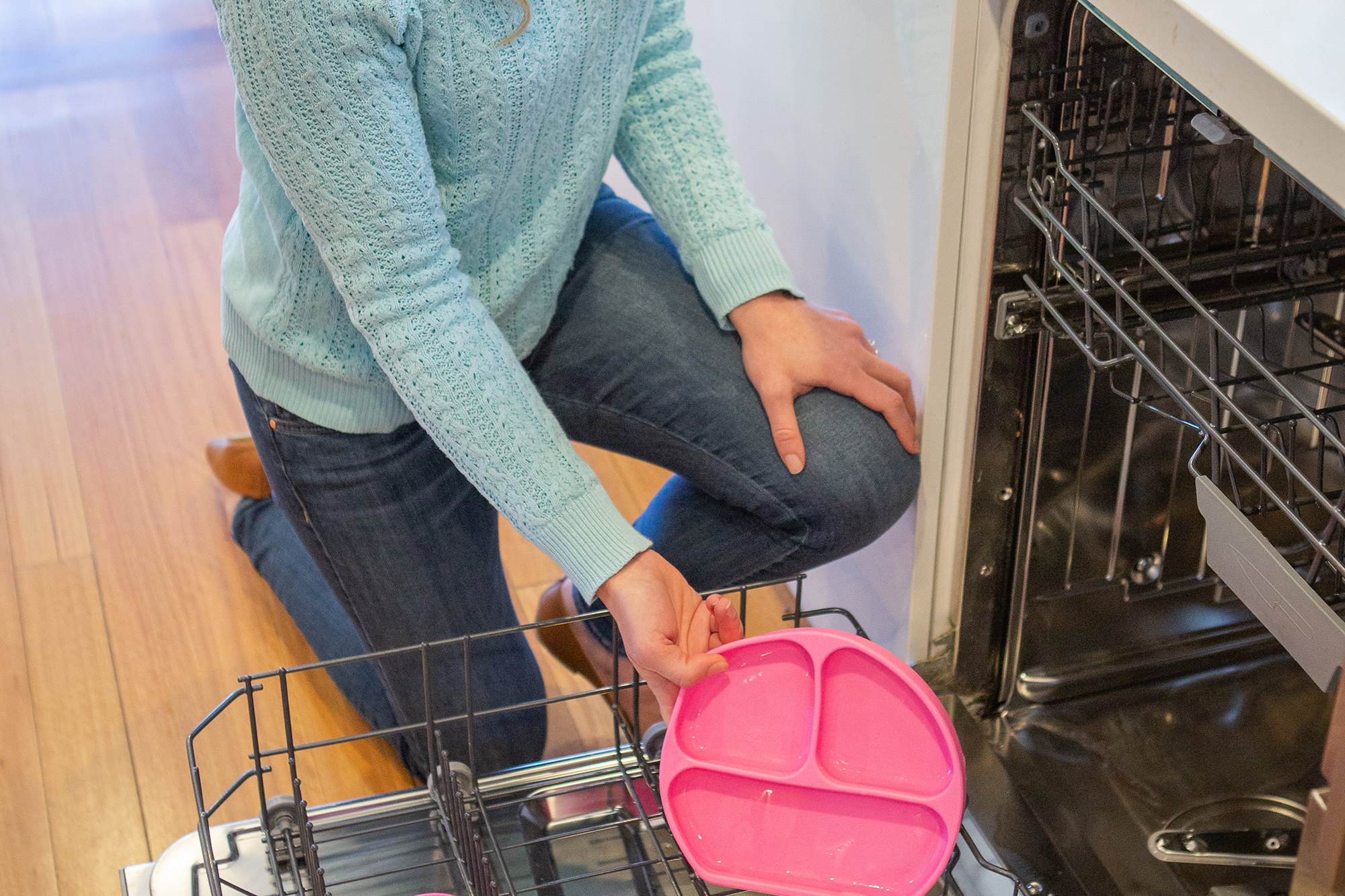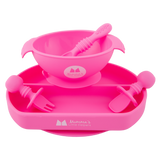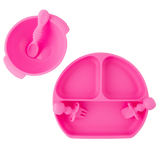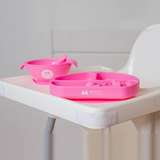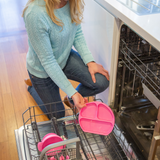 Baby & Toddler Starting Solids Silicone Feeding Set - Pink
$42.00
Regular price
$49.00
Description

INCLUDES

1 x Bowl
1 x Easy Grip Flexi Spoon
1 x Suction Plate with 3 Sections
1 x Easy Grip Cutlery Set ( Spoon and Fork)

100 % SAFE - Made from Non-toxic, food-grade silicone and BPA-free.

PERFECT FOR FEEDING - Silicone teething spoon and soft fork and spoon perfect for little hands with an easy to grab handle.

STRONG SUCTION BASE - Suction cups on base of plate and bowl dinnerware  lock them in place to make feeding time easier.

EASY TO CLEAN - Made from easy to clean materials and is dishwasher and microwave safe

SEPERATE PLATE SECTIONS - Perfect for fussy eaters who like to keep their food separate on the plate.
---
Baby & Toddler Starting Solids Silicone Feeding Set - Pink
$42.00
Regular price
$49.00
Love the size!
The plate and bowl are the perfect size, there is plenty of room for food!
I love that the little fork and spoon is small enough for the babies to hold and feed them self!
Very good Quality products
I bought this set for my granddaughter and was so happy with the quality of the products.
The suction on the bottom is so good
Will definitely buy more when needed.
Suction plates that actually work 🙌🏼
Not only is the colour vibrant and beautiful but these feeding sets are functional too! They stick to the high chair/table without Bub being able to move them and the spoon/forks are so cute. My Bub loves trying to feed herself with them. Also loves using them as a chew toy, teething woes 😅 very happy customer!
Good catcher
Oh my gosh I'm obsessed!!! I can't believe I've waited this long to get one!!! If you don't have one you need one!!! I don't let my Bub feed herself cos of how much mess she makes but not now she can do whateva and still no mess!! Get one now
The best silicone feeding set
My daughter and I absolutely love this silicone feeding set. Such a great price for so many items. The bowl and plate are super sticky, sometimes I can hardly pull it off the high chair! Which is perfect for my little one. And the little utensils are such a perfect size for my daughters hands and she uses them so well!