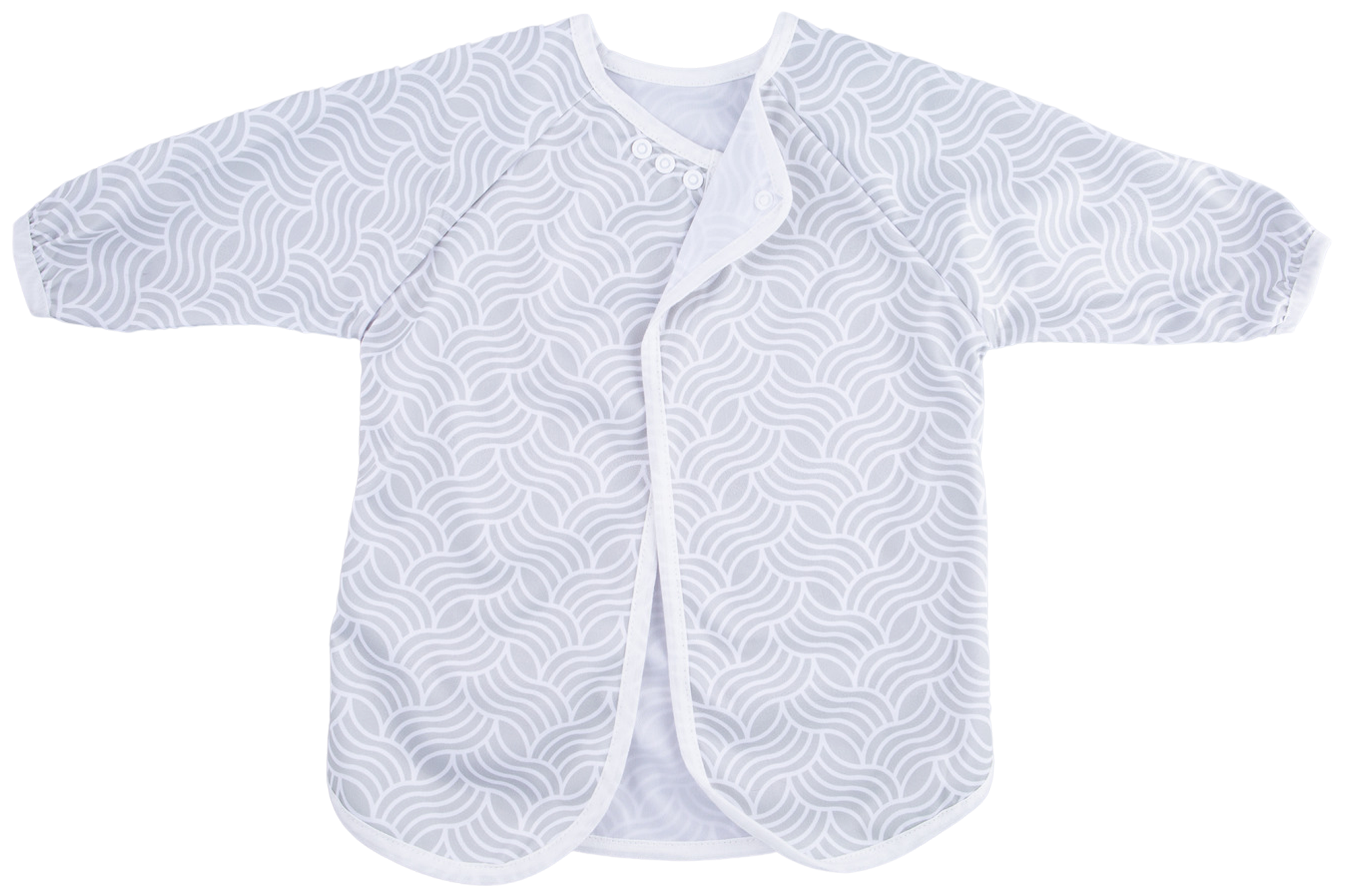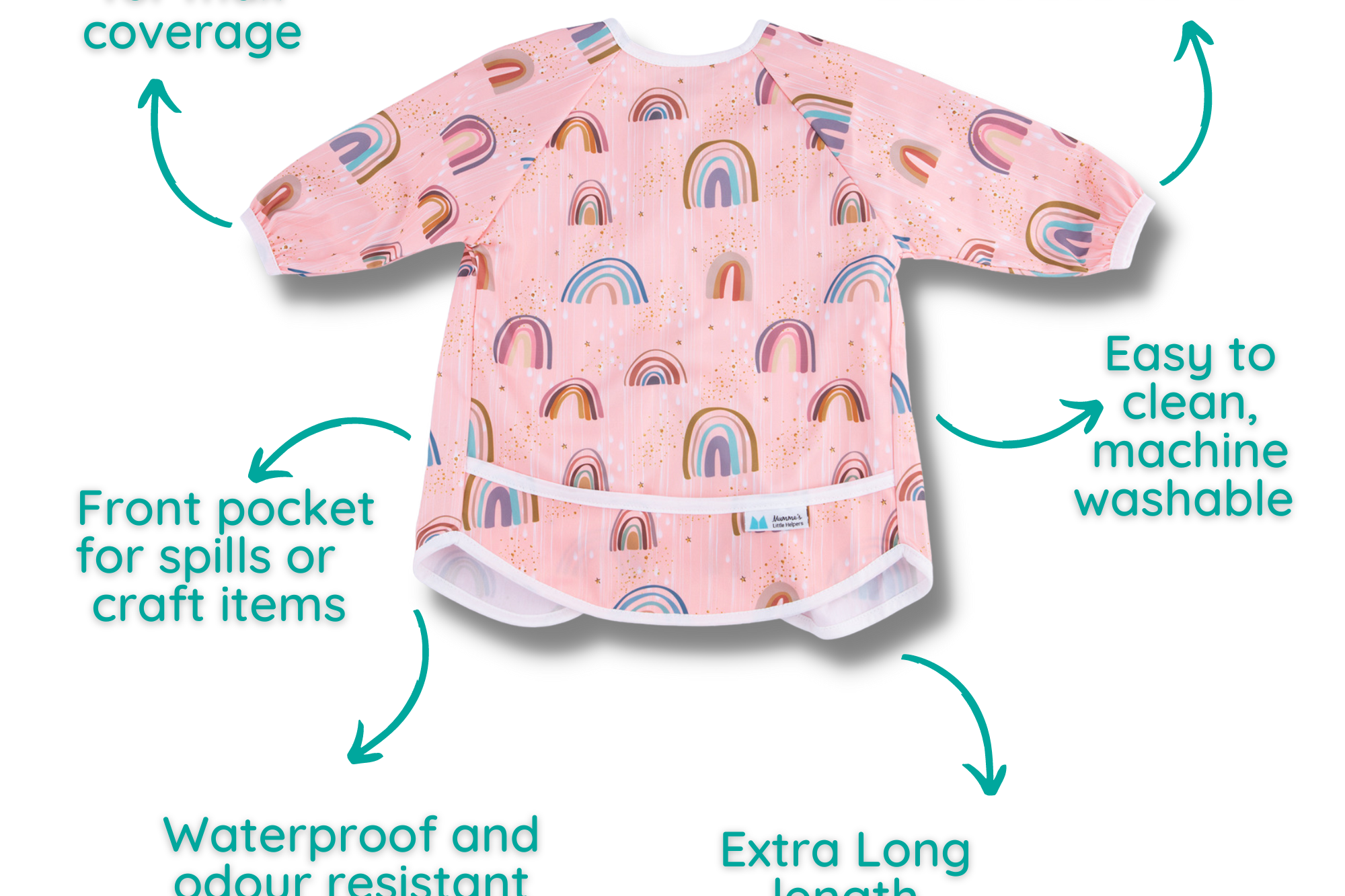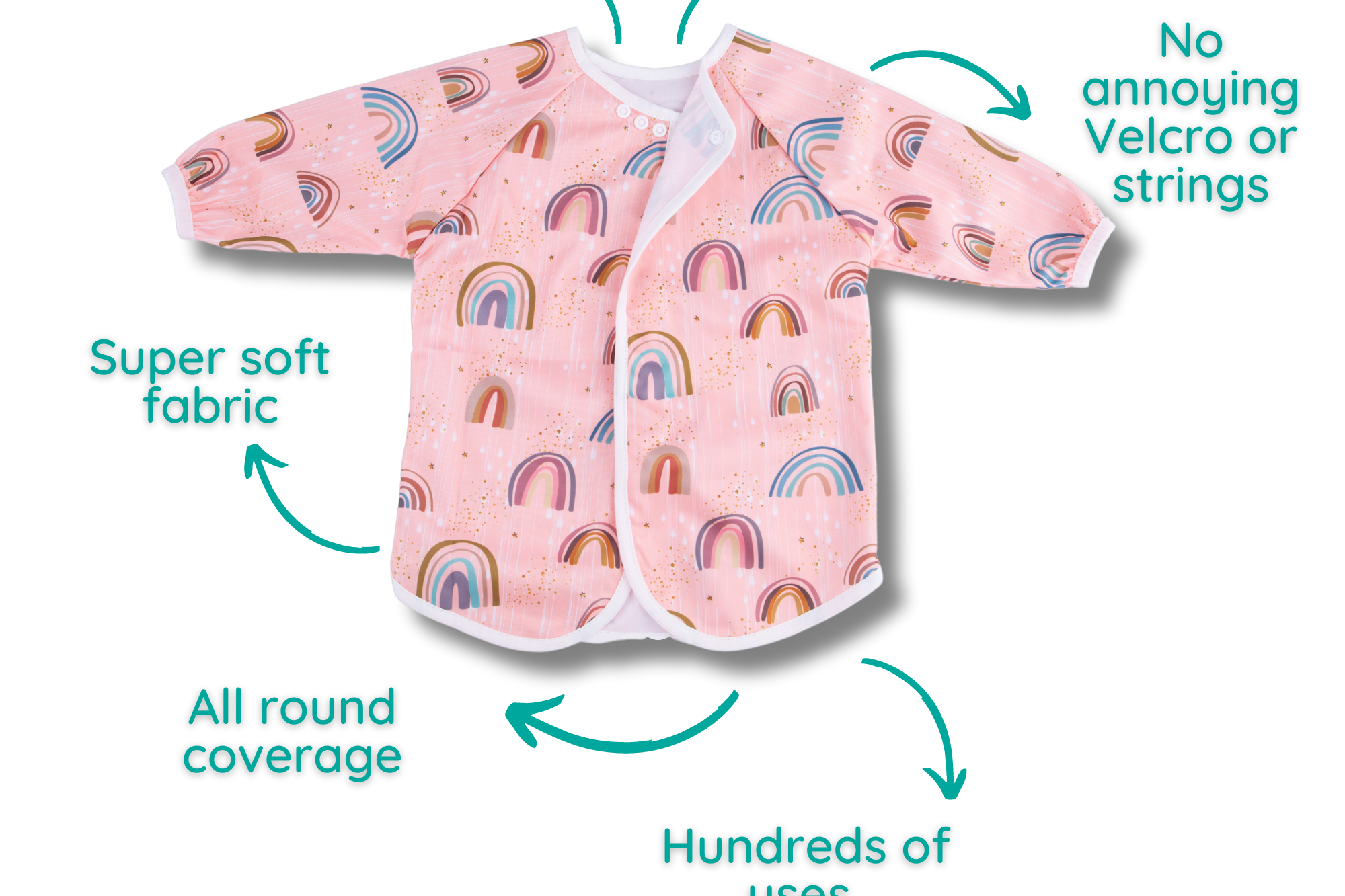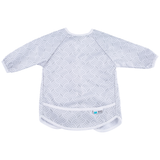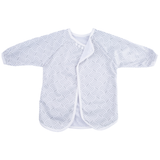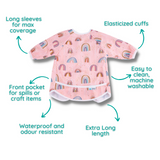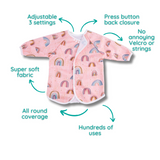 Baby & Toddler Long Sleeve Waterproof Smock Bib - Cloudy Grey
Description

FITS 6 - 24 MONTHS - Flexible 3 button back tie and elasticized cuffs for sleeve length to make a snug fit.

FRONT CATCHY POCKET - Large pocket stitched into the font to help catch the mess

WATERPROOF - 100% waterproof to save the outfit underneath.

EASY TO CLEAN - Wipe up small messes, or put it in the washing machine for a deep clean

SOFT, SAFE & STRONG - Made from Polyester PUL, the fabric is soft to touch, but durable enough to handle anything.

SAVES YOU FROM MESS - Extended length, food catchy pocket and long sleeves ensure excellent coverage from all mess types.
---
Easy to clean by rinsing or wiping with a damp cloth and reuse instantly.

Machine washable up to 60 degrees for a deeper clean and hang to dry.

The smock is waterproof right through the sleeves and features a front pocket to catch liquids and food spills or hold those all-important craft items, such as paint brushes.

Suitable from 6 months up to 2 years on average.

Baby & Toddler Long Sleeve Waterproof Smock Bib - Cloudy Grey
Love it!!
Our smock has been a lifesaver at keeping clothes clean during meal times! I love how adjustable it is, the wide catch zone for the pocket and the little elastics around the wrists for a snug fit! It's been the perfect addiction to our messy meal times and our messy sensory play! It's easy to wipe down or throw in the washing machine
Makes life easier
The bib is nice and long so it covers the thighs from mess, the adjustable neck is helpful at keeping a nice fit to stop any mess sneaking in.
It would be better if the material was a little smoother so you could just wipe any big stuff away and use the bib again. Also the cuffs are a bit tight on our chunky bubba, maybe adjustable like the press studs on the neck could help? Otherwise I love it, much better than the generic ones from the big super stores.
Great matchy2
I love this smock bib,not only it is great to avoid mess on my baby's clothes but the pattern is matching the high chair food catcher!!! How cool is that ;)
This has been such a time saver!
I don't have to worry about his outfit anymore. I can let him just play as much as he likes with his food and feed himself. Also looks super cute!
Such a good product
This is just perfect for meal times and catching food and keeping bub clean