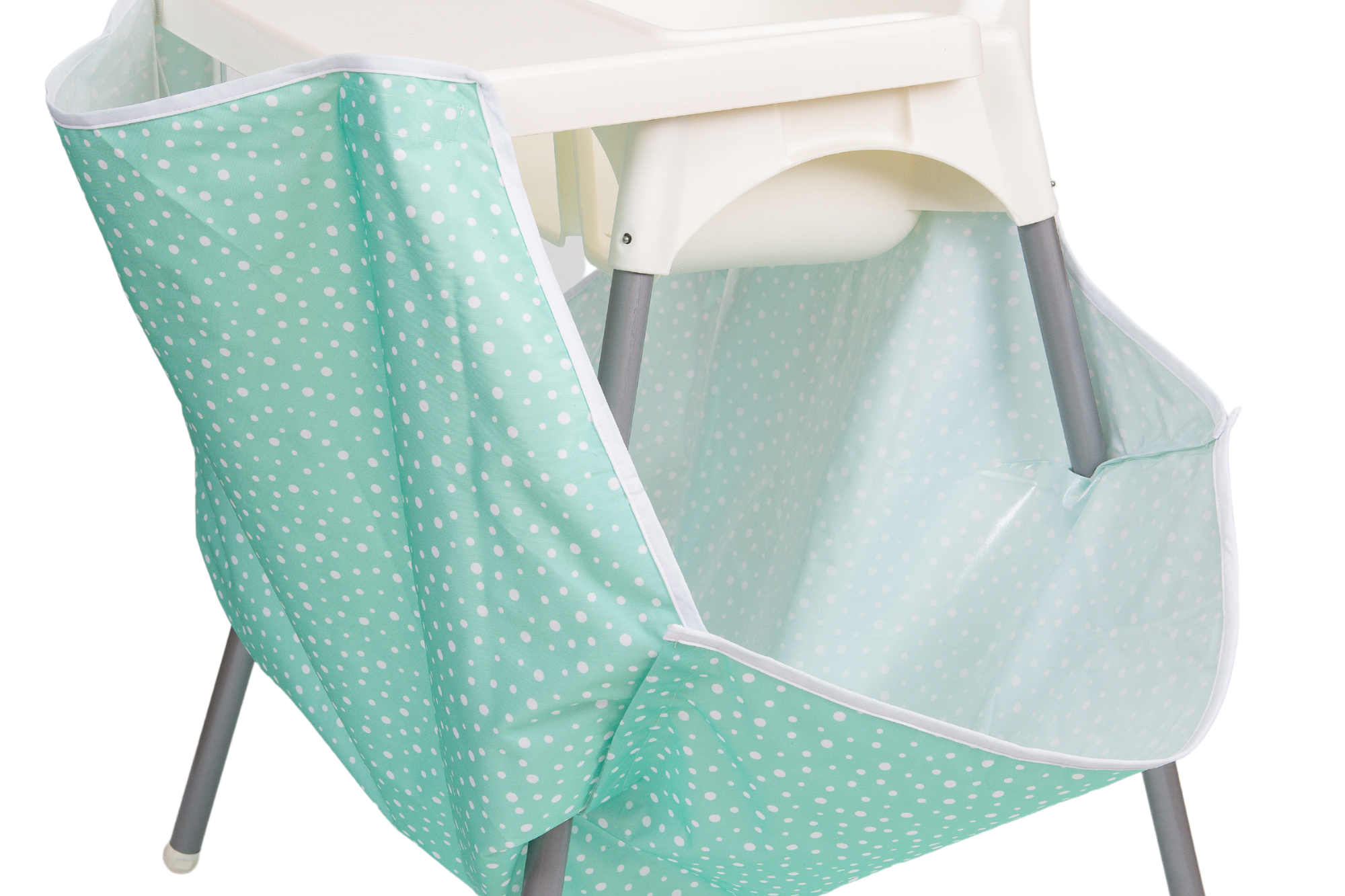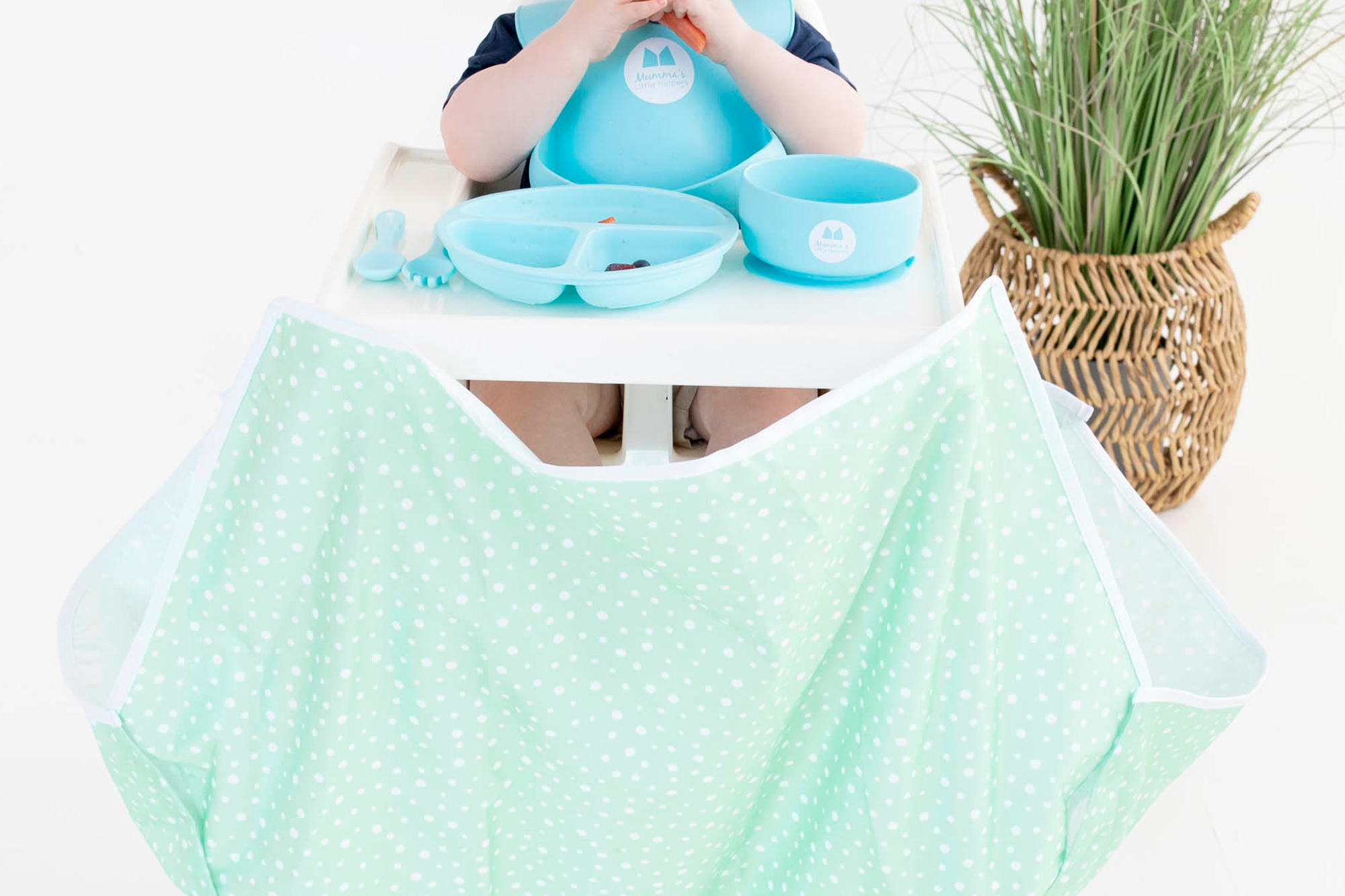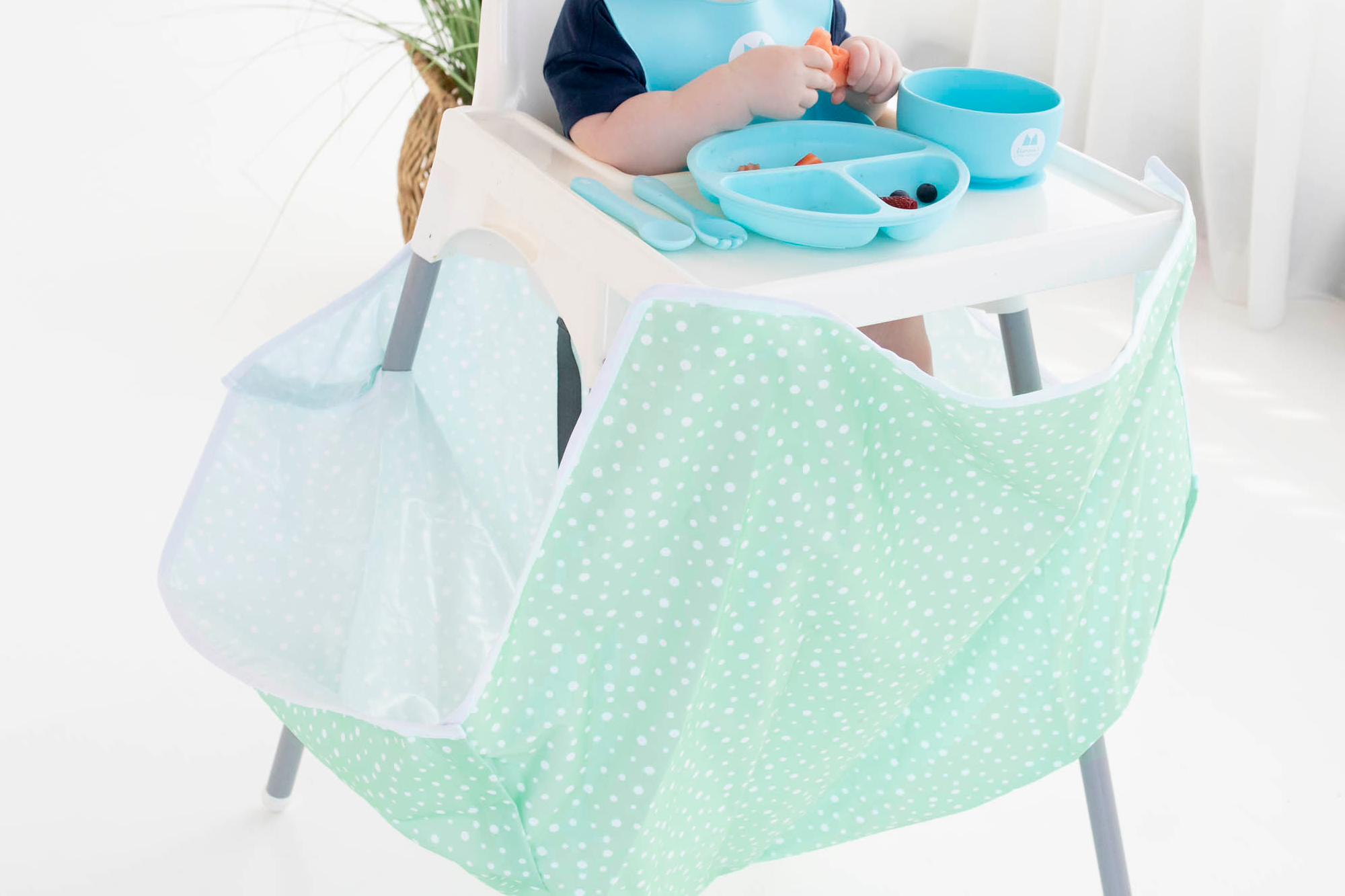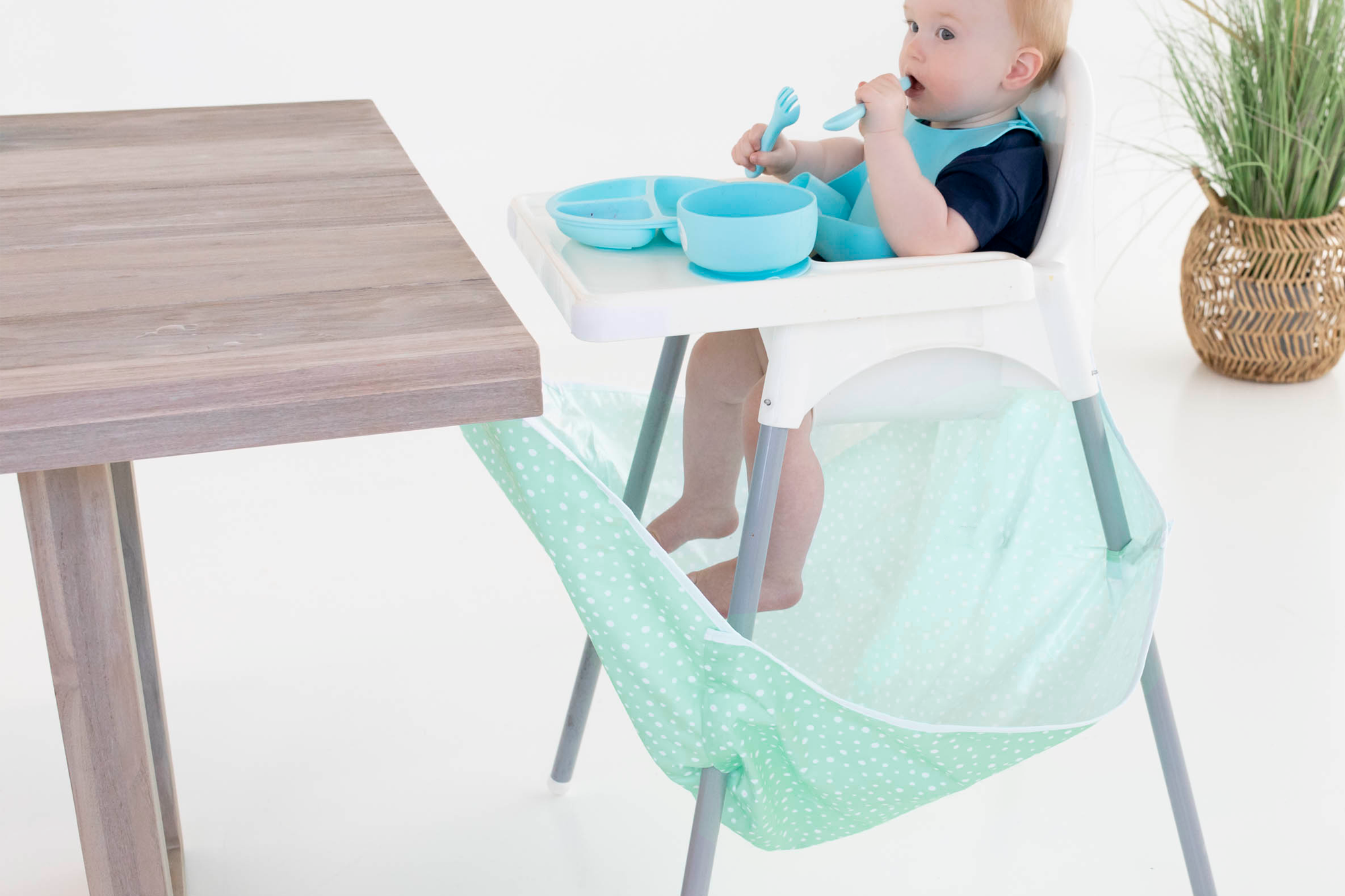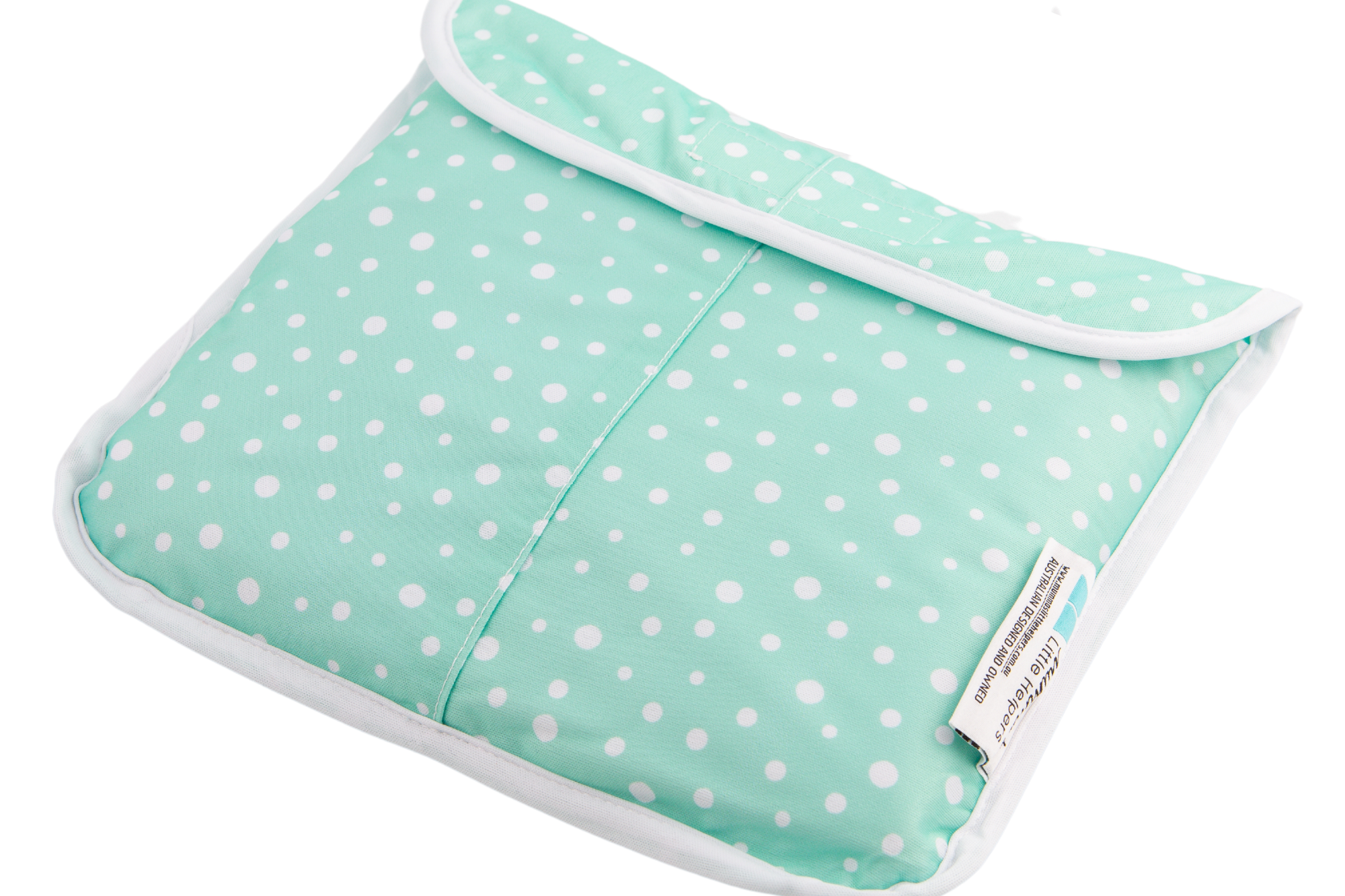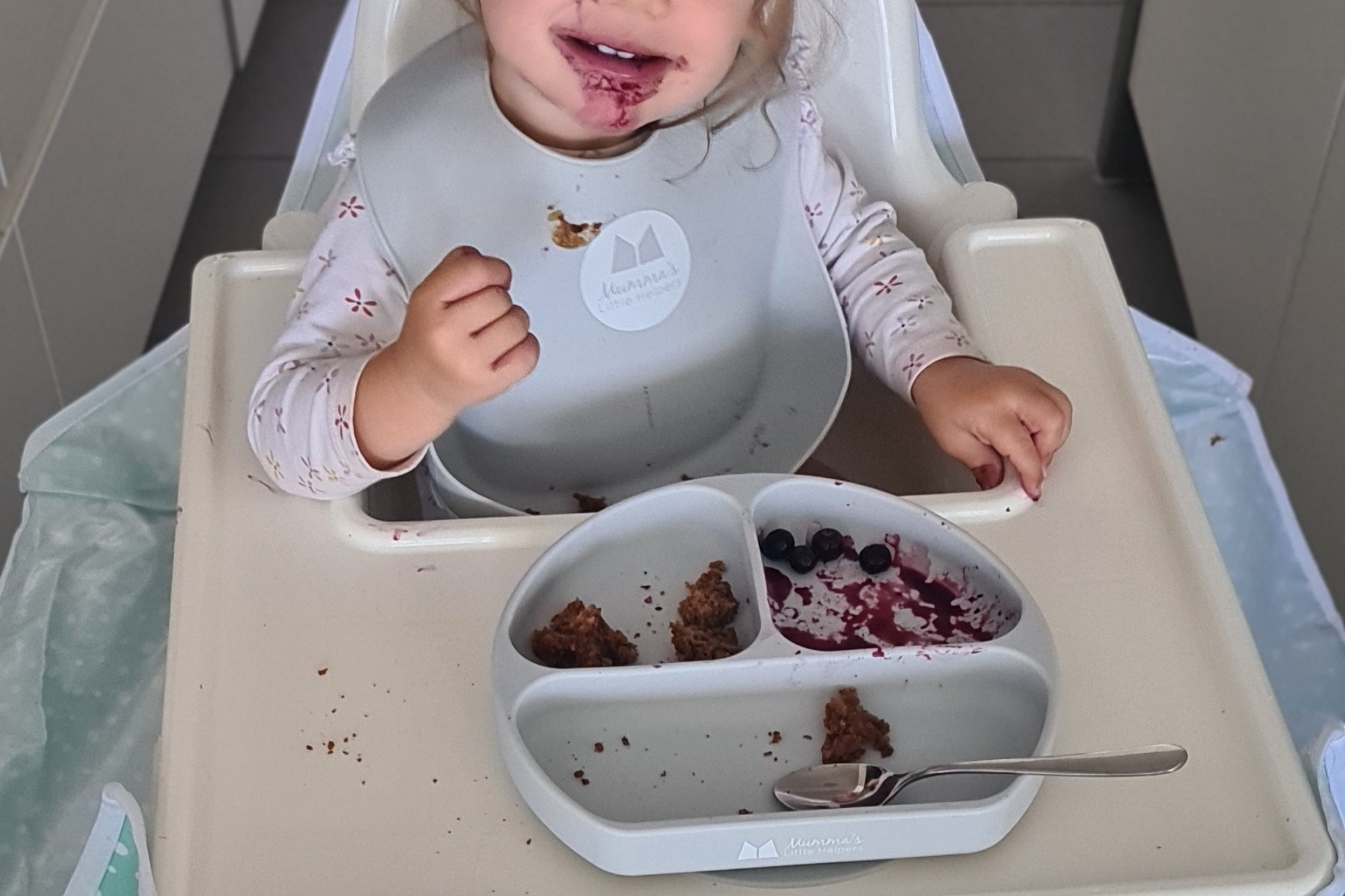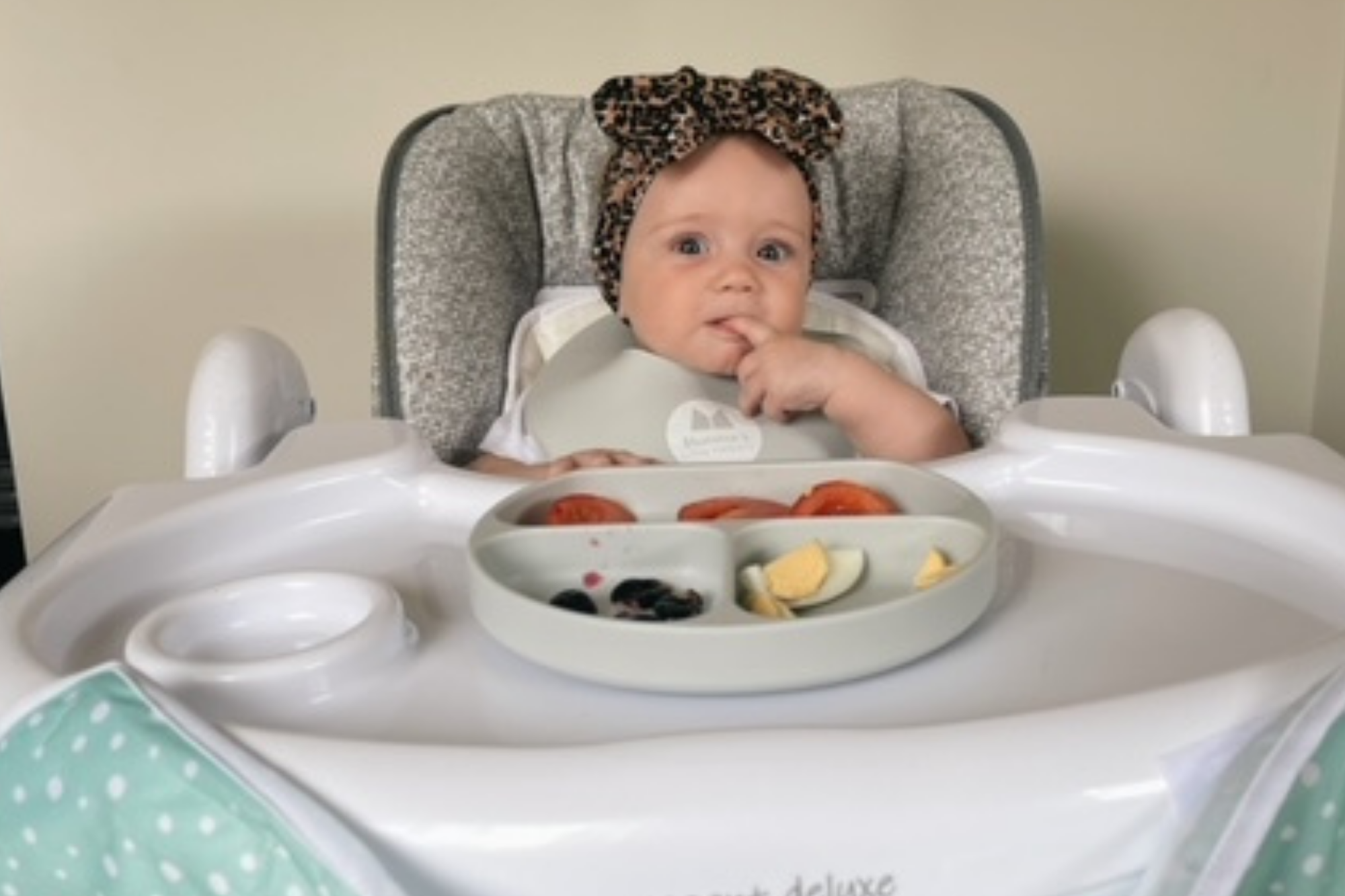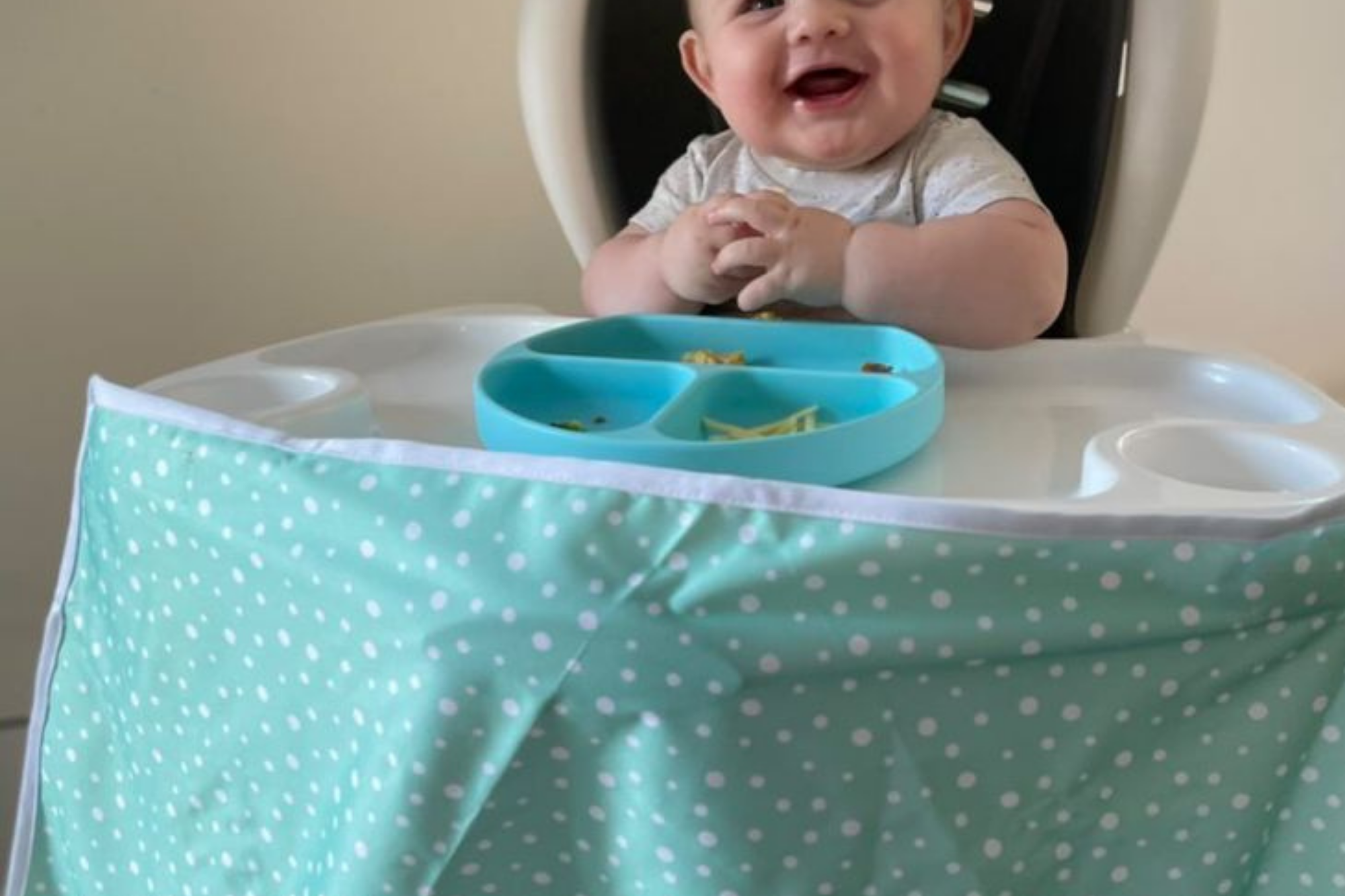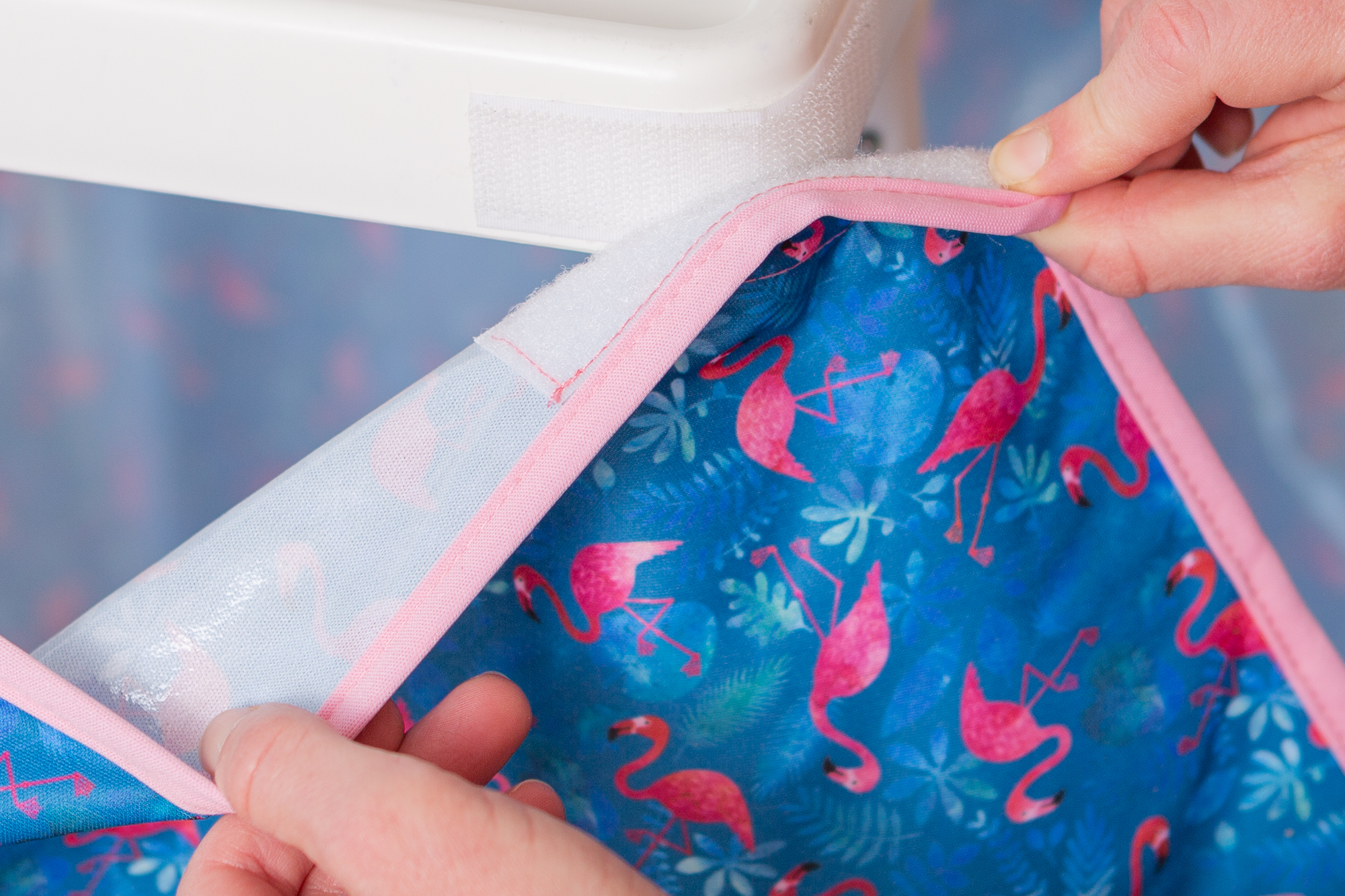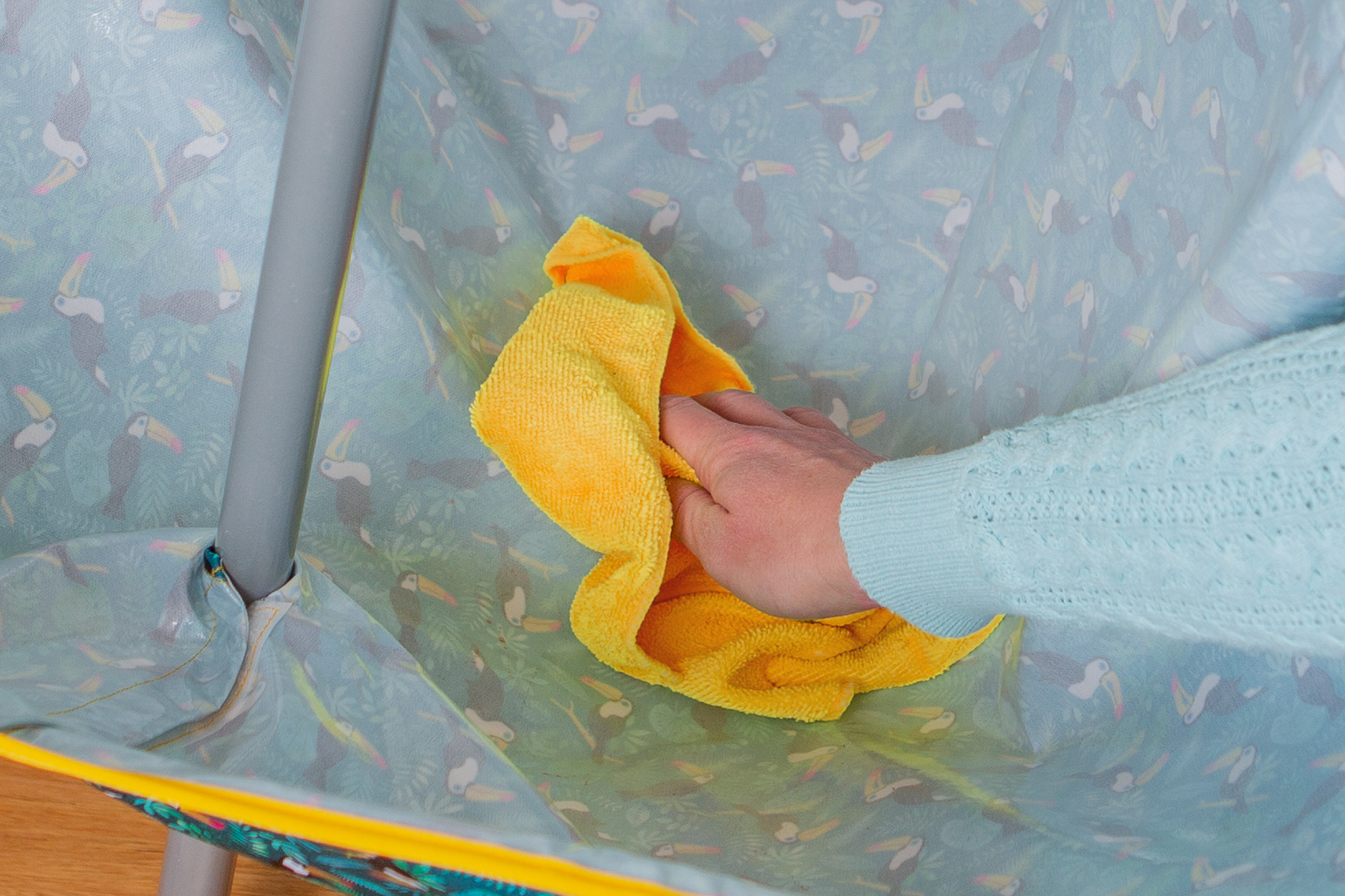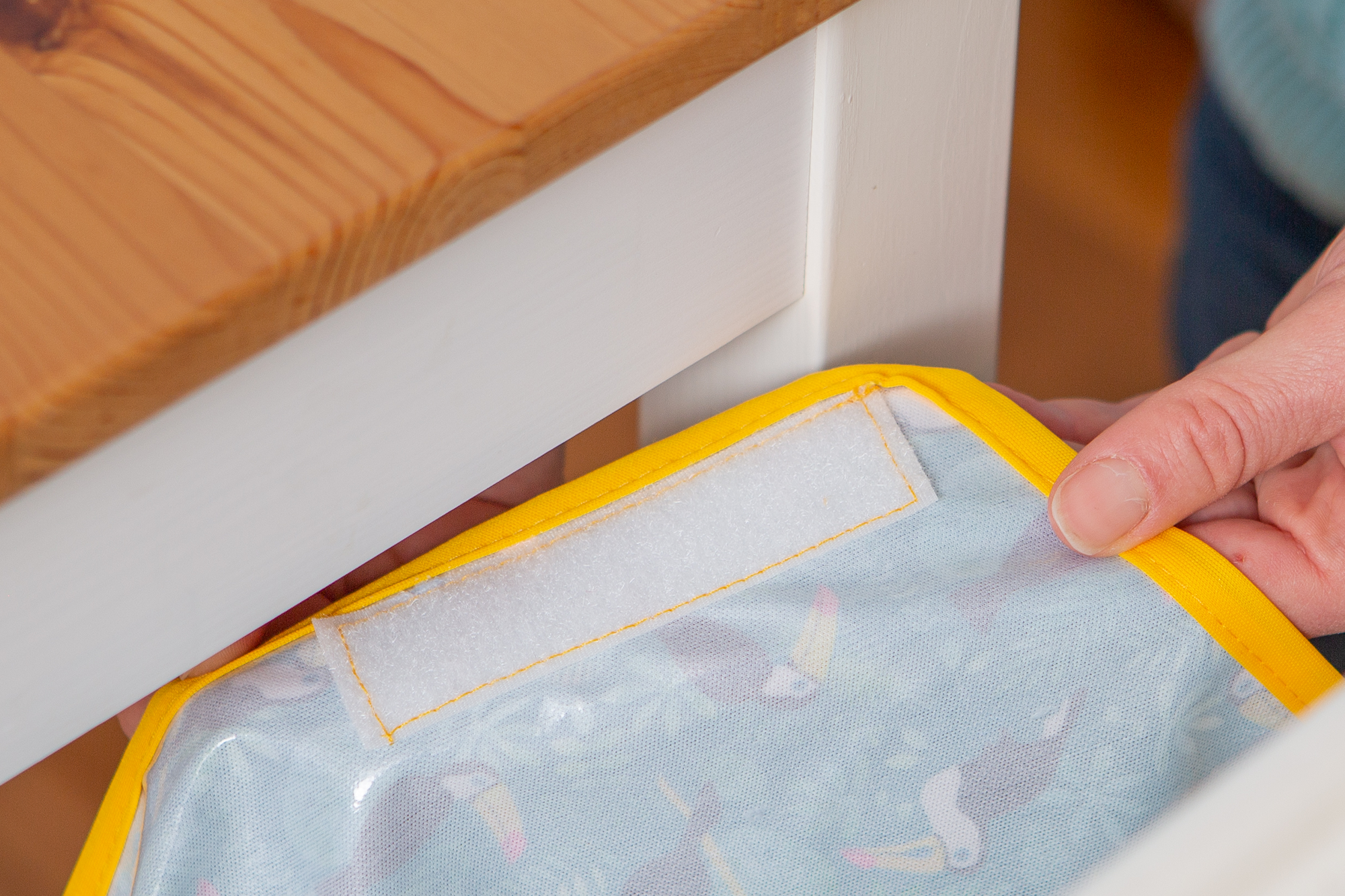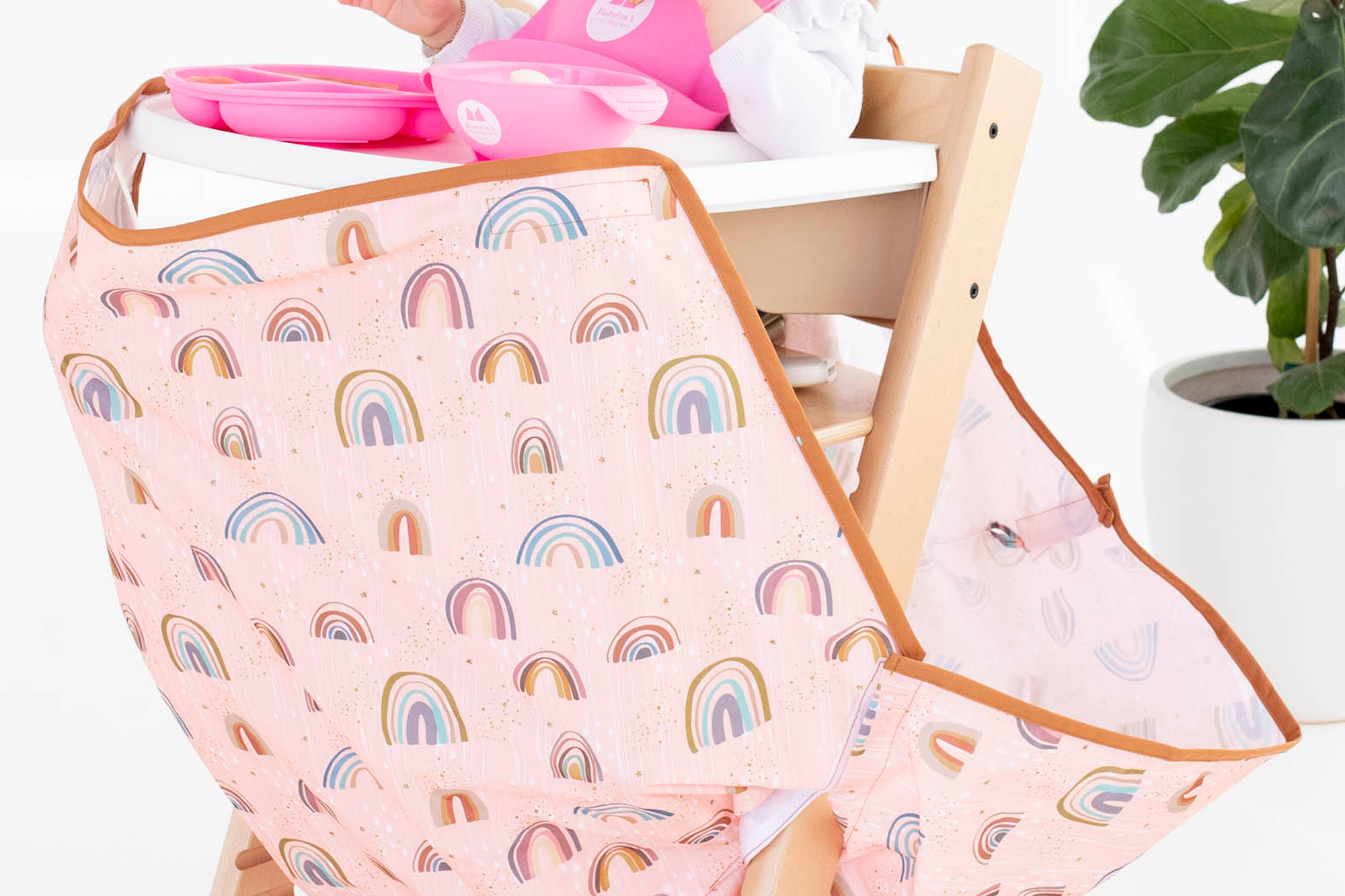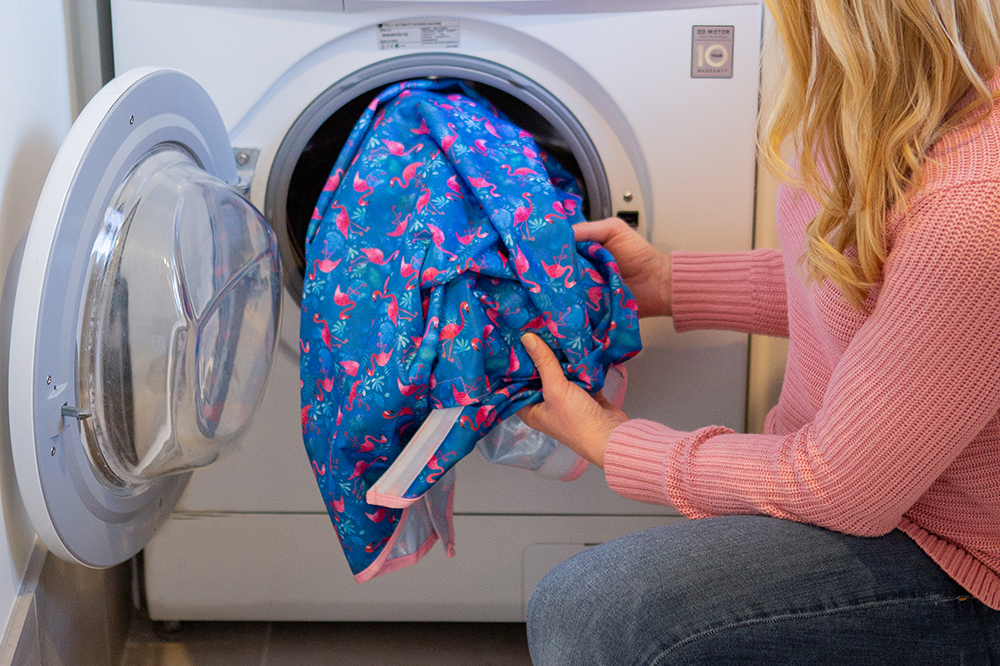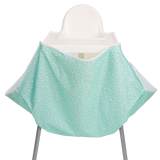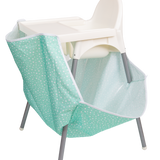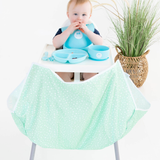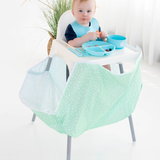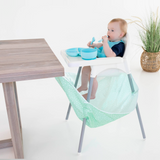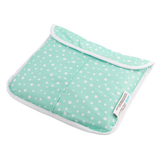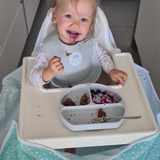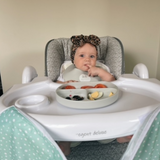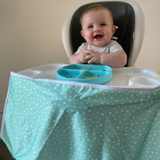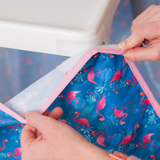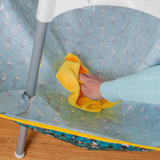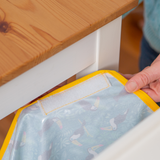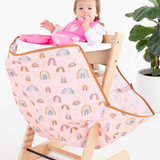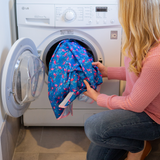 High Chair Food Catcher - Pistachio Green
Description

KEEPS FOOD OFF THE FLOOR - Wide net catches falling food and saves your floors and carpets. 

EASY TO CLEAN - Food and mess is collected in the catcher, simply scoop out and wipe down. 

EASY TO INSTALL - Uses adhesive Velcro fasteners to attach to front and back. The front can be attached to the high chair tray or underside of table.

FITS MOST 4-LEGGED CHAIR - And fits selected 2-legged high chairs. Versatility allows the product to grow with the baby from high chair to booster seat to toddler chair and beyond. Does it fit my high chair? 

MACHINE WASHABLE - Throw it in with a normal load of washing when needed.

PORTABLE - Folds compactly into included carry case to take with you.

SAVES STRESS LEVELS - Ideal for baby-led weaning and making feeding time and clean-up a breeze.

HOW MUCH HAS BABY EATEN - By seeing how much food has been collected in the catcher and not eaten.

*** HIGH CHAIR NOT INCLUDED ***
---
Save hours cleaning. Food and mess is collected in the catcher, simply scoop out and wipe down or for a deeper clean, toss it in the washing machine.

Attaches to Most Highchairs - The Velcro fasteners make the product extremely versatile, allowing it to fit to almost all high chairs.

Uses adhesive Velcro fasteners to attach to front and back. The front can be attached to the high chair tray or underside of table with no need for chair disassembly.

Ideal for baby-led weaning and sensory play, making feeding time and play time clean-up a breeze.
High Chair Food Catcher - Pistachio Green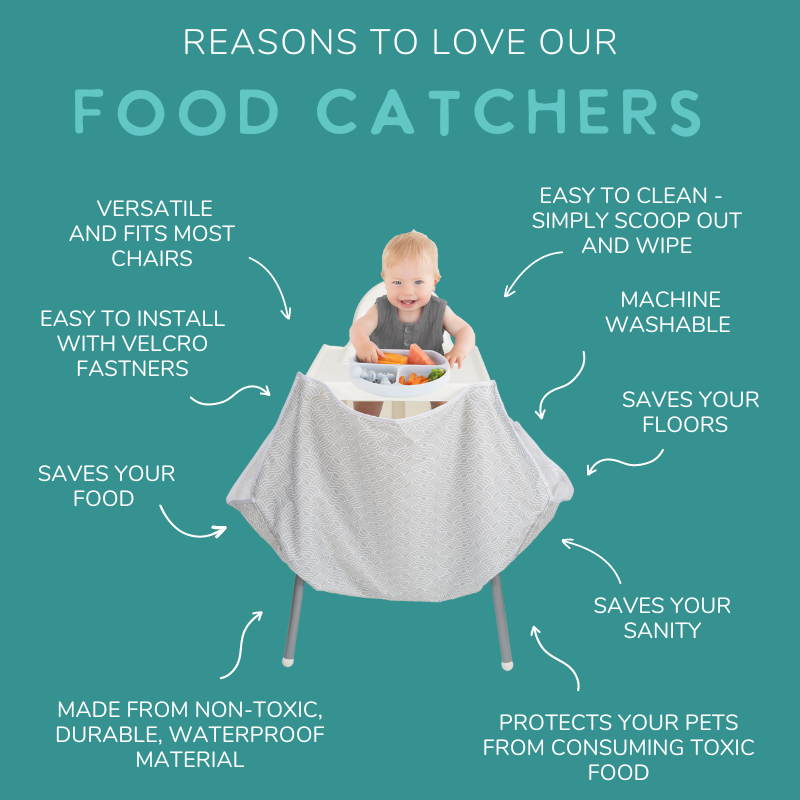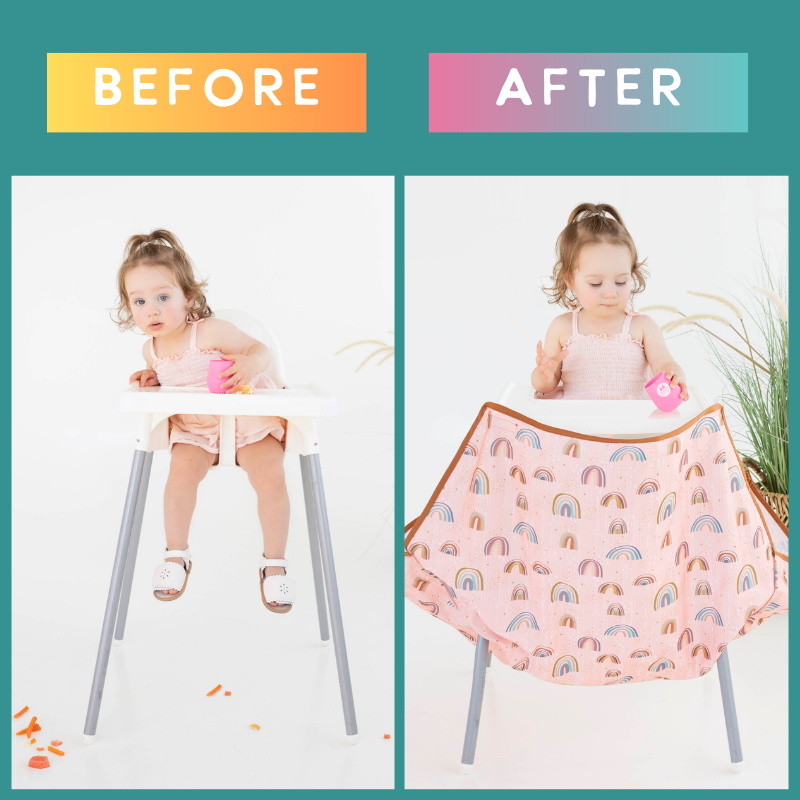 Exactly what I needed
This was exactly what I needed to keep my floors clean and save food that my baby drops over the edge. Super easy to attach, easy to scoop out the food and wipe out at the end of meals and easy to throw in the washing machine every couple of days. Have already recommended it to two other mums. I was tossing up between this one and the hard plastic catcher style and i have no regrets about choosing this one. Love the colors and patterns too. Excellent product!
A sound investment
This food catcher is very easy to use, clean and looks great! So much easier to shake it out/ wipe it then trying to clean the floor and in the cracks of the floor boards after each meal.
Better than expected
The food catcher is working better than I anticipated! I had used the rigid type before and wasn't sure if this would be as effective but works great. Quick delivery and easy to install. Love that it came with extra Velcro and also that the non-catchy side of the Velcro is the ones that will go I. The wash- definitely designed by a mum!
It's an essential now!
I didn't know it would make such a big difference but it does. Finally I don't need to worry about the floor anymore. The food catcher works fantastic! It I love the colour, quality it top!
Game changer!
I wish we had this with our first two bubs! Makes meal time so much less stressful! It's a total game changer!
Secure transactions
Transactions are handled with bank-grade security.
Simple checkout
Our secure checkout is quick and easy to use.
Get in touch
Have questions? Get in touch with us at any time.