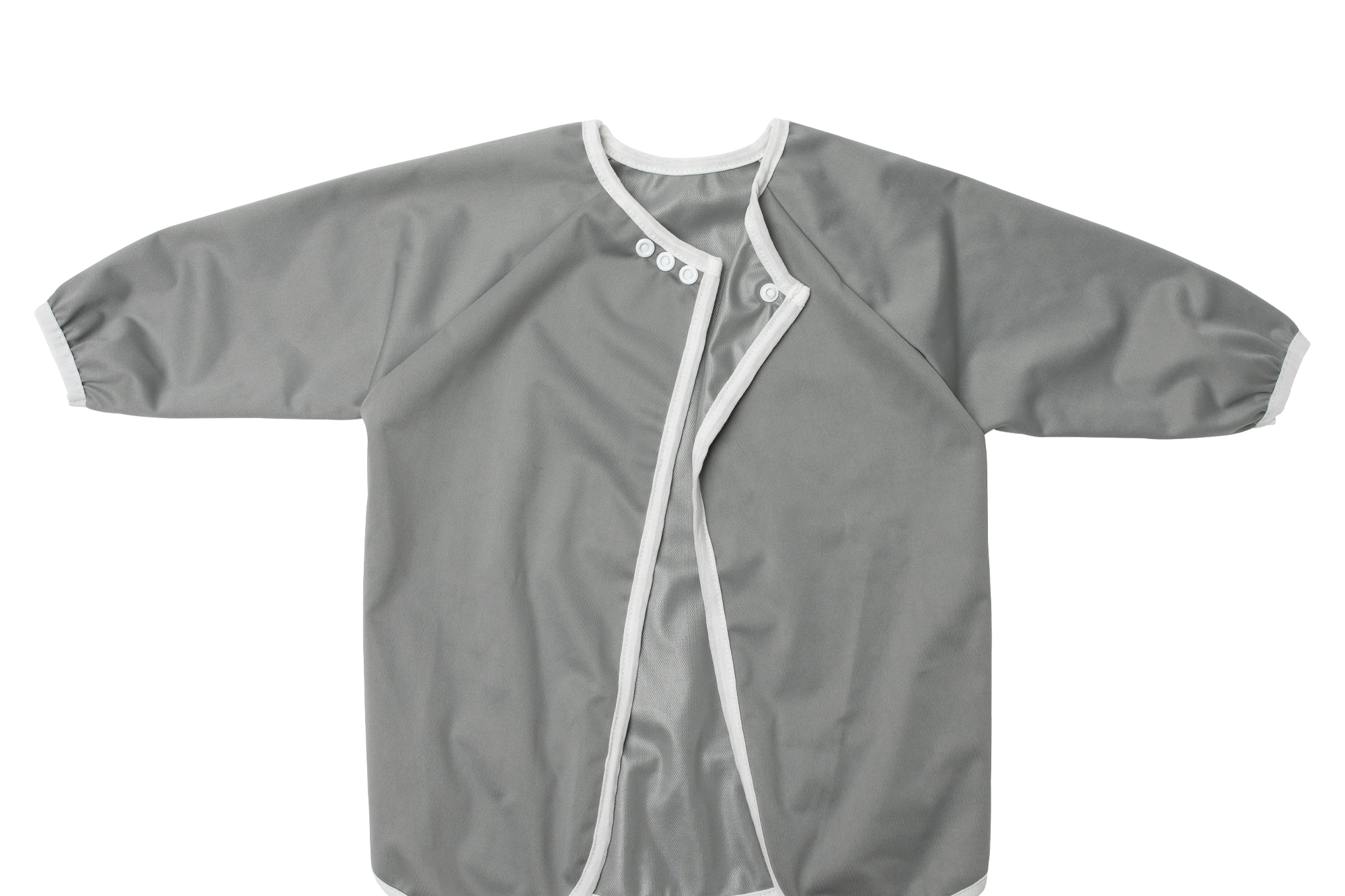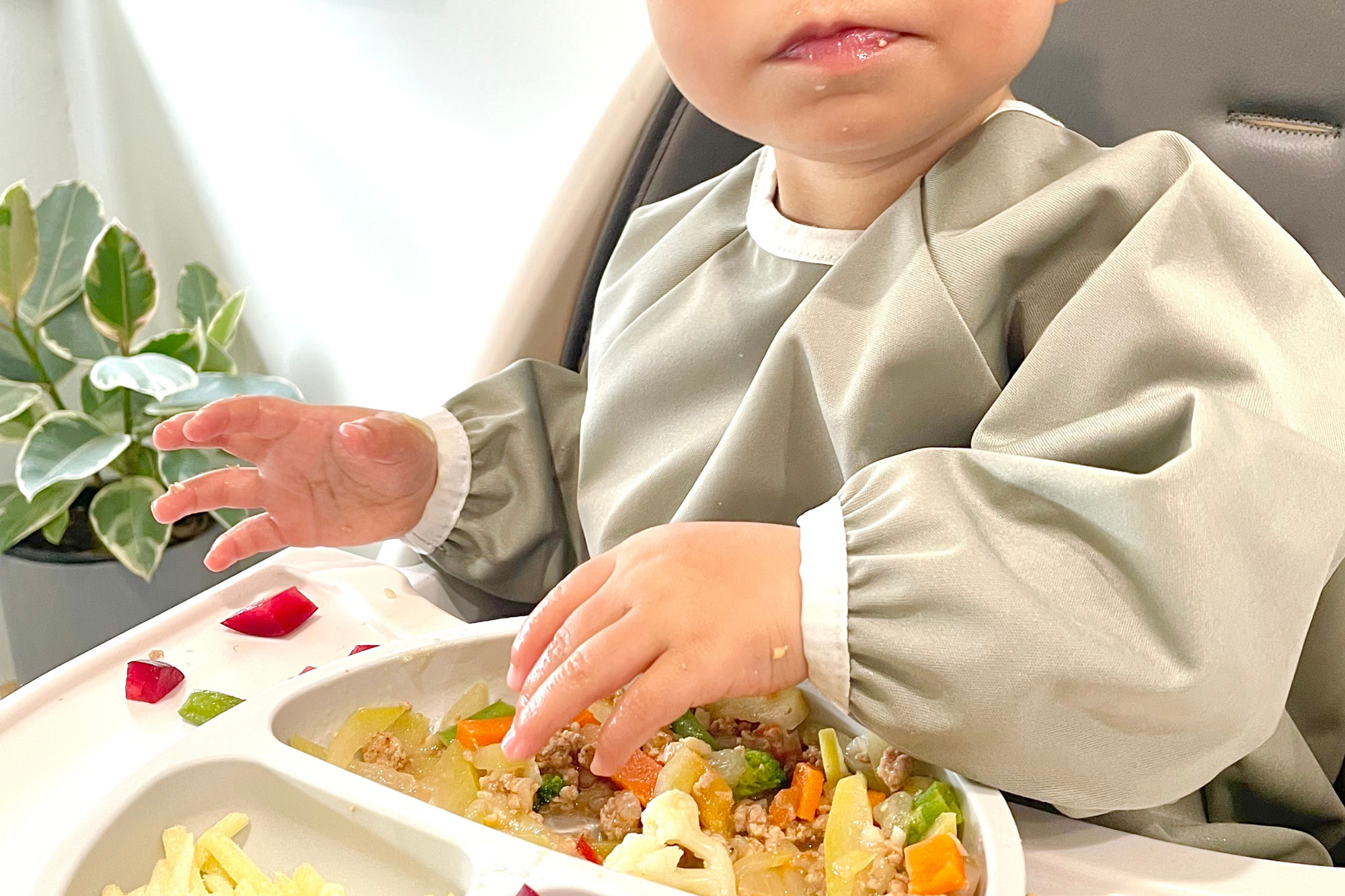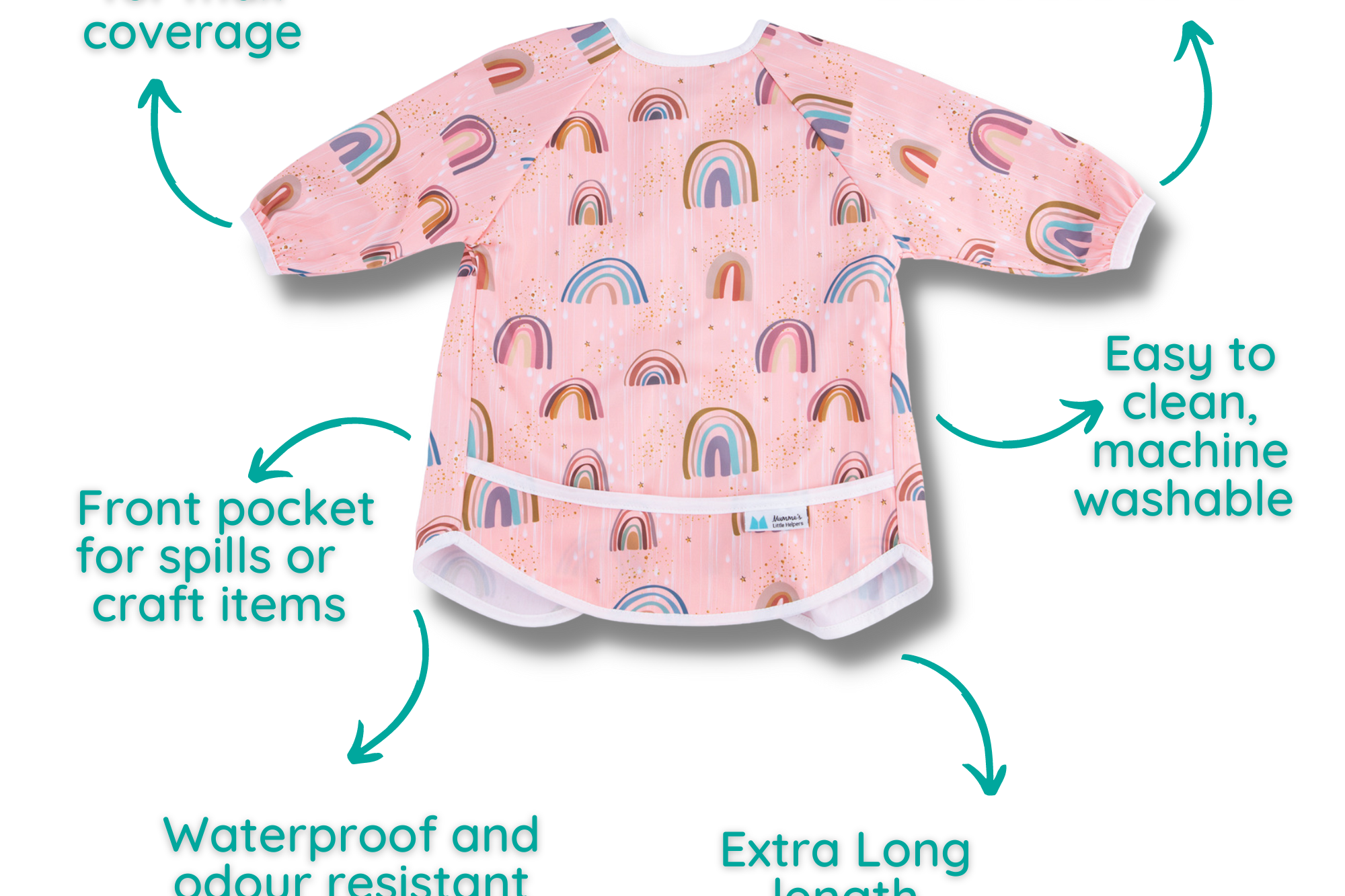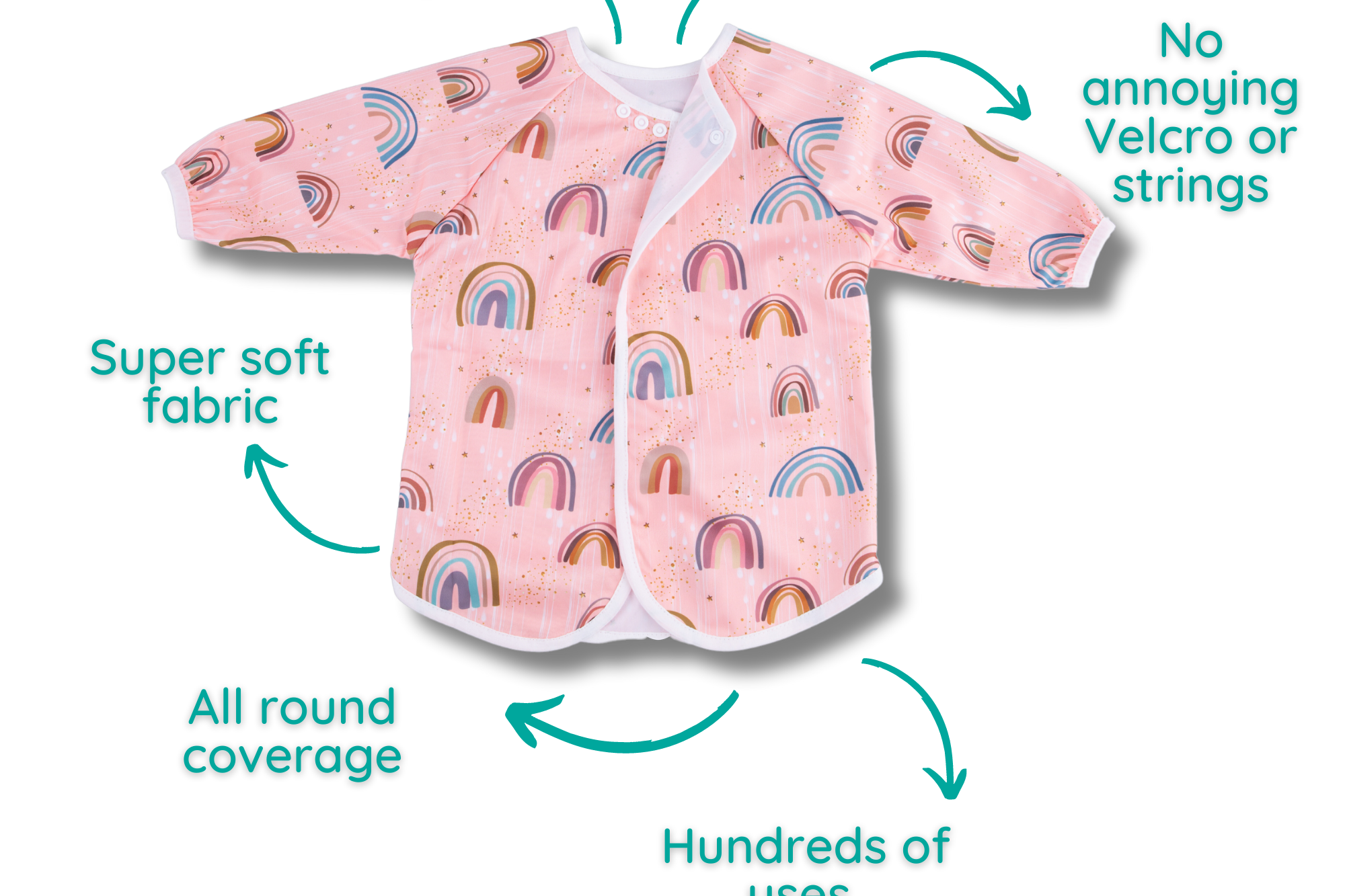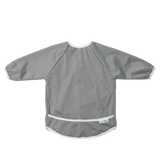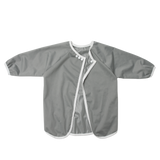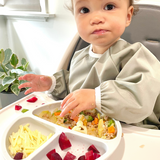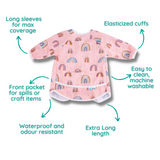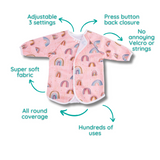 Baby & Toddler Long Sleeve Waterproof Smock Bib - Grey
Description

FITS 6 - 24 MONTHS - Flexible 3 button back tie and elasticized cuffs for sleeve length to make a snug fit.

FRONT CATCHY POCKET - Large pocket stitched into the font to help catch the mess

WATERPROOF - 100% waterproof to save the outfit underneath.

EASY TO CLEAN - Wipe up small messes, or put it in the washing machine for a deep clean

SOFT, SAFE & STRONG - Made from Polyester PUL, the fabric is soft to touch, but durable enough to handle anything.

SAVES YOU FROM MESS - Extended length, food catchy pocket and long sleeves ensure excellent coverage from all mess types.
---
Easy to clean by rinsing or wiping with a damp cloth and reuse instantly.

Machine washable up to 60 degrees for a deeper clean and hang to dry.

The smock is waterproof right through the sleeves and features a front pocket to catch liquids and food spills or hold those all-important craft items, such as paint brushes.

Suitable from 6 months up to 2 years on average.

Baby & Toddler Long Sleeve Waterproof Smock Bib - Grey
Smock saves the day!
This smock is amazing, it catches all the food and washes really well. Would highly recommend!
No more changing clothes
No need to worry to changes my baby's clothes after mealtime when we have this smock bib. It does work perfectly Especially when Taaliah eat yoghurt,porridge and purée. Absolutely loving it !!! Very recommended for start solid baby.
Best thing we own!
My daughter- bless her, but she is such a messy eater. The smock saves her whole outfit and saves me so much time as I don't have to bath her every time she eats 😂 Super easy to get on and off and easy to wash after its been used. Definitely needed when babies start eating.
Baby & Toddler Long Sleeve Waterproof Smock Bib - Grey