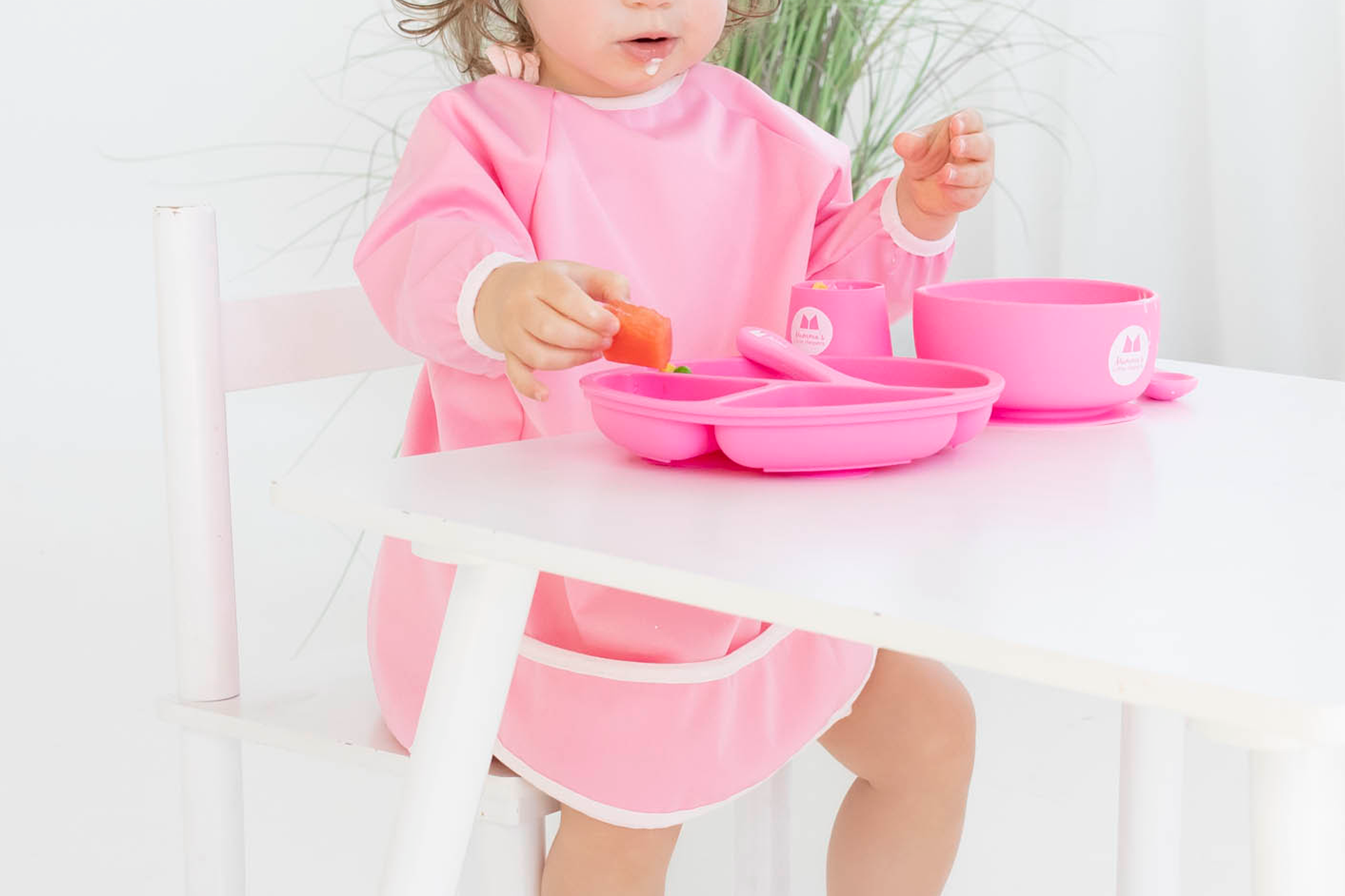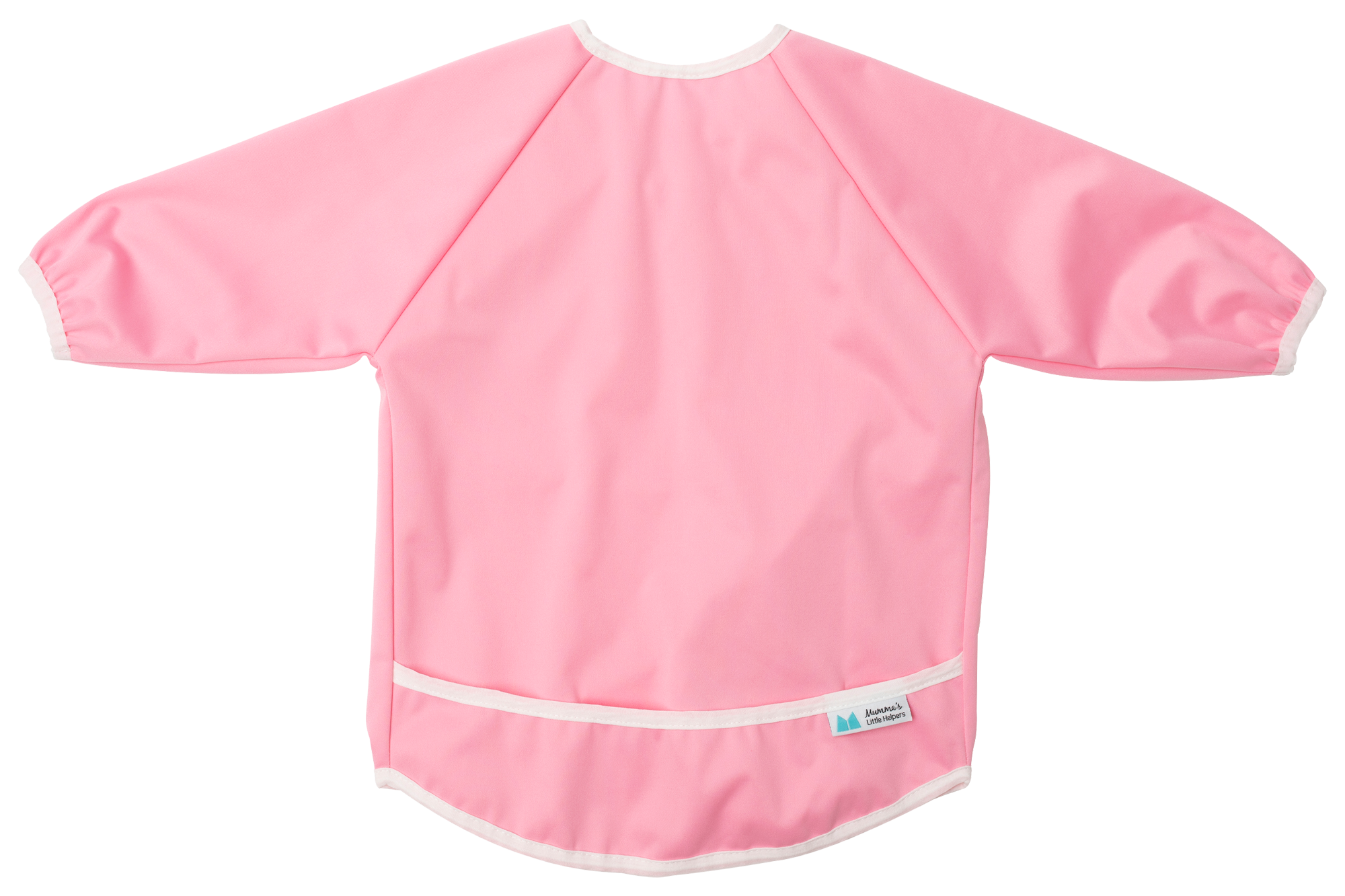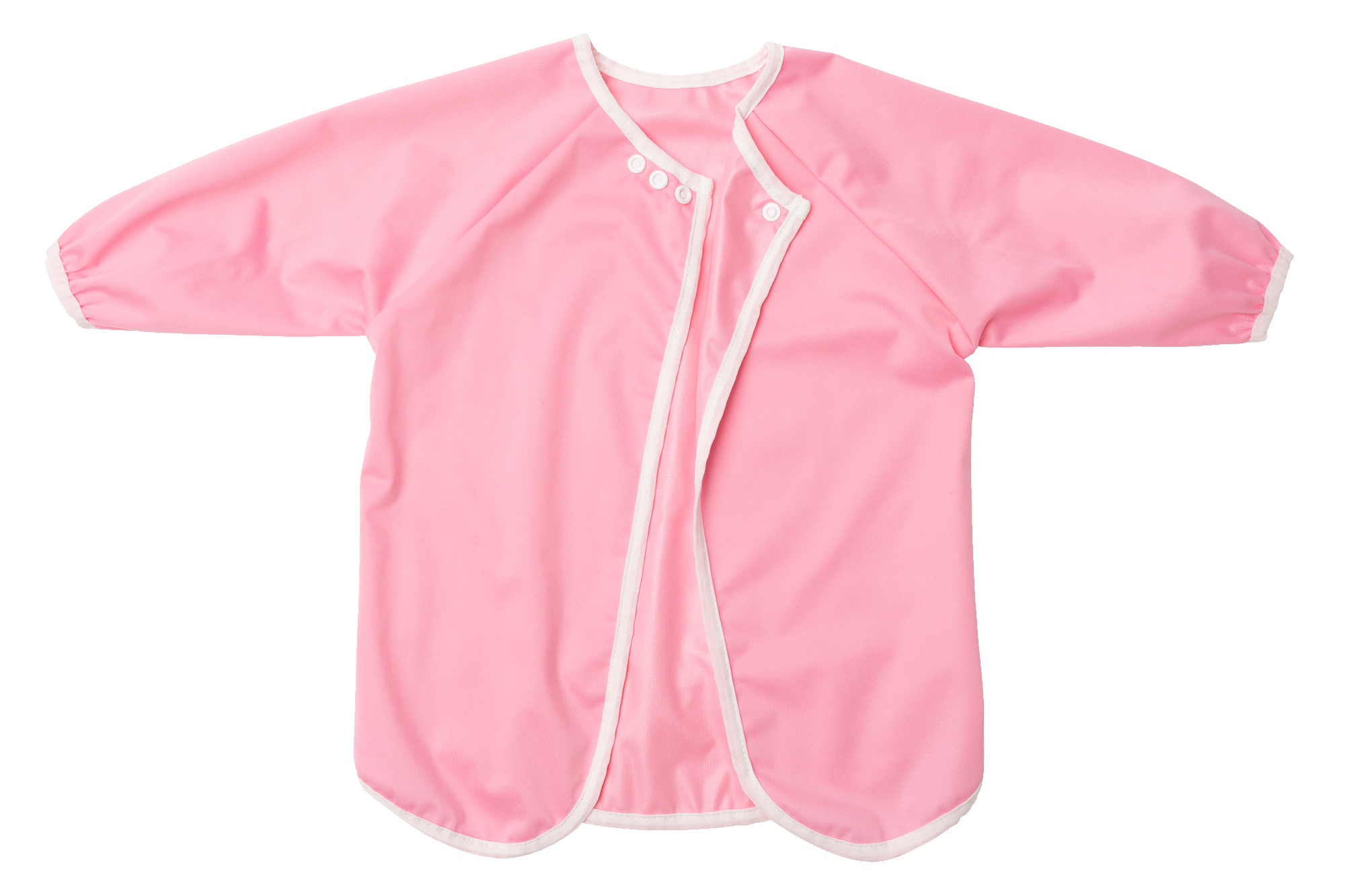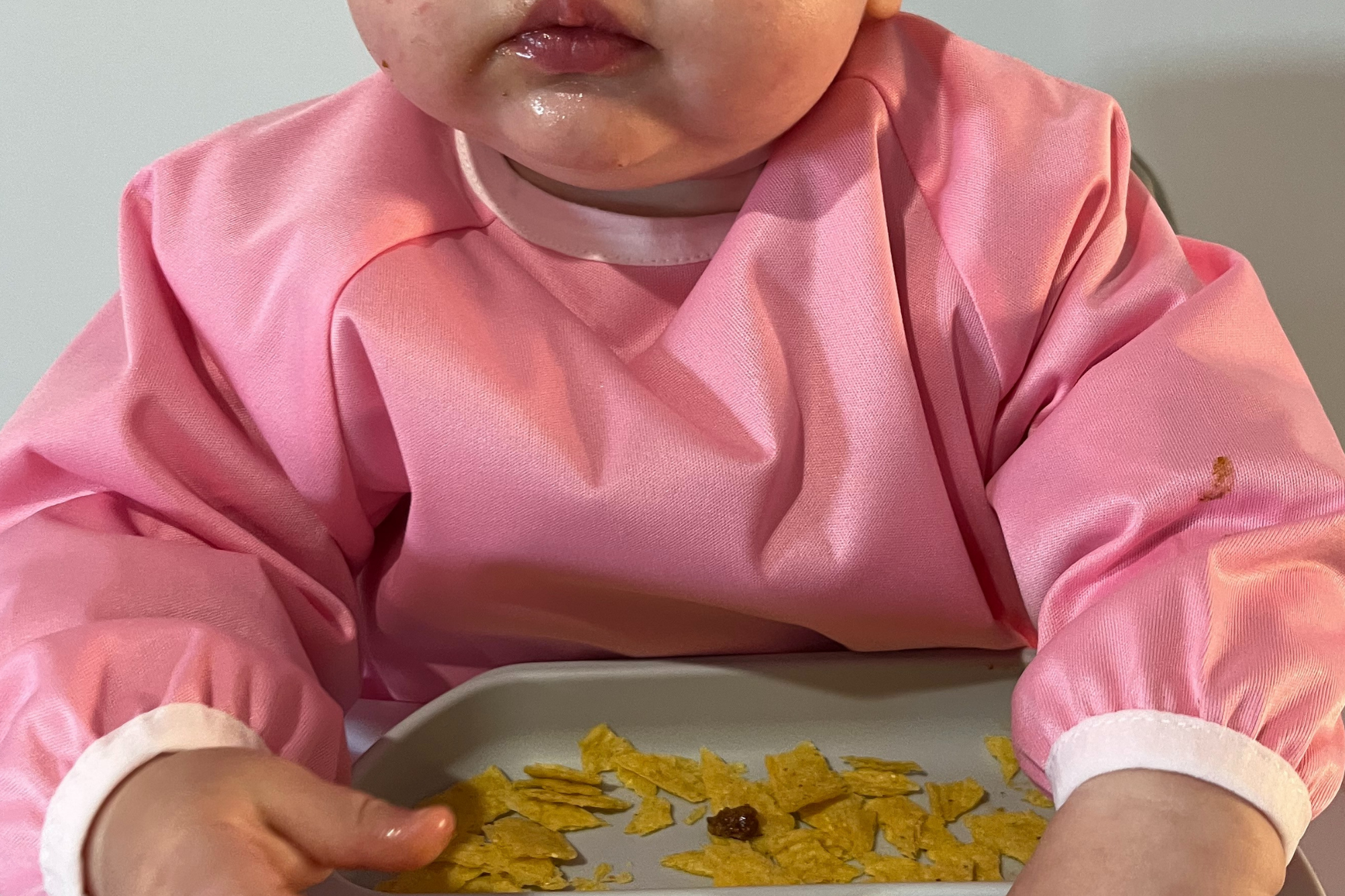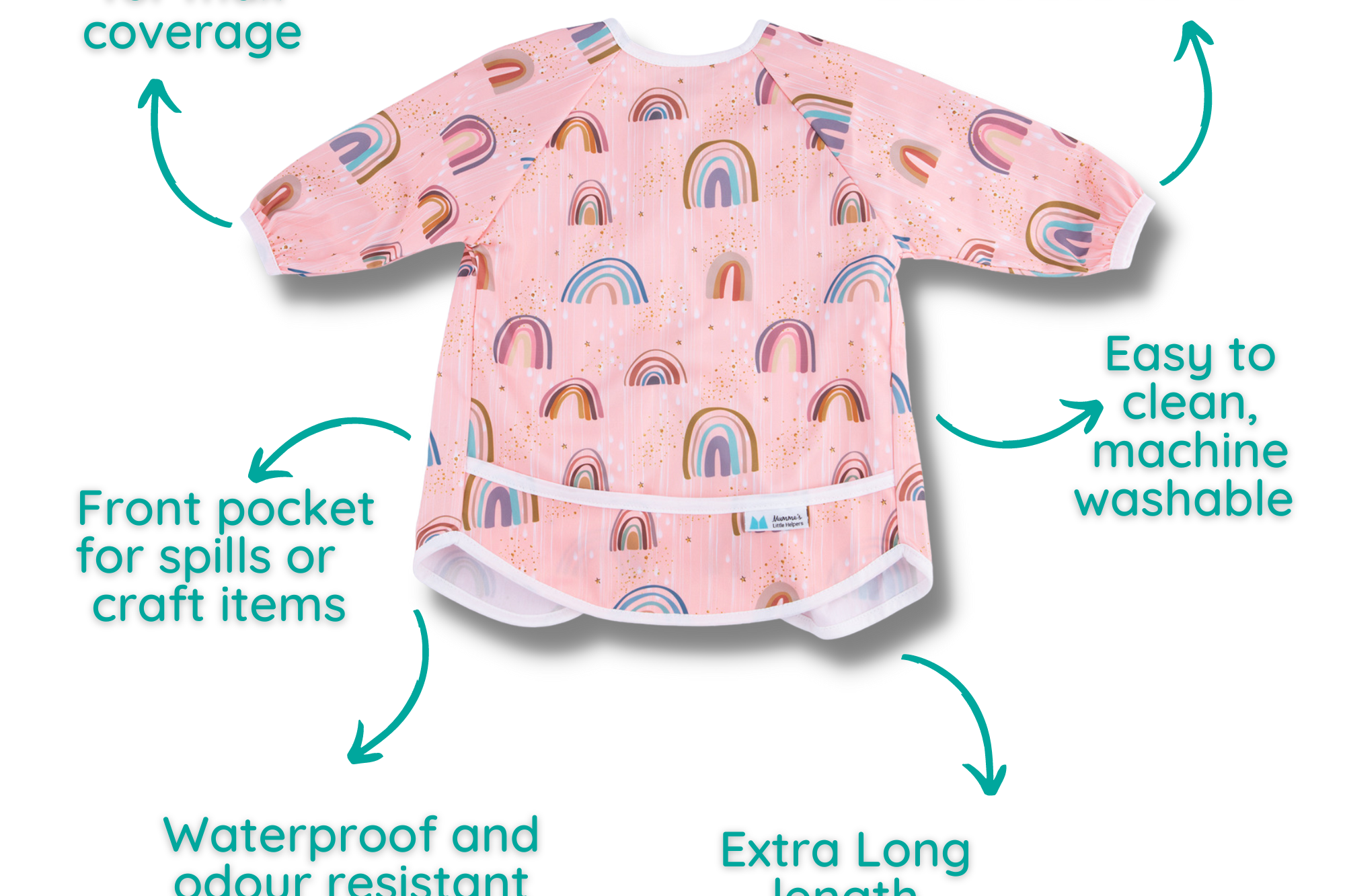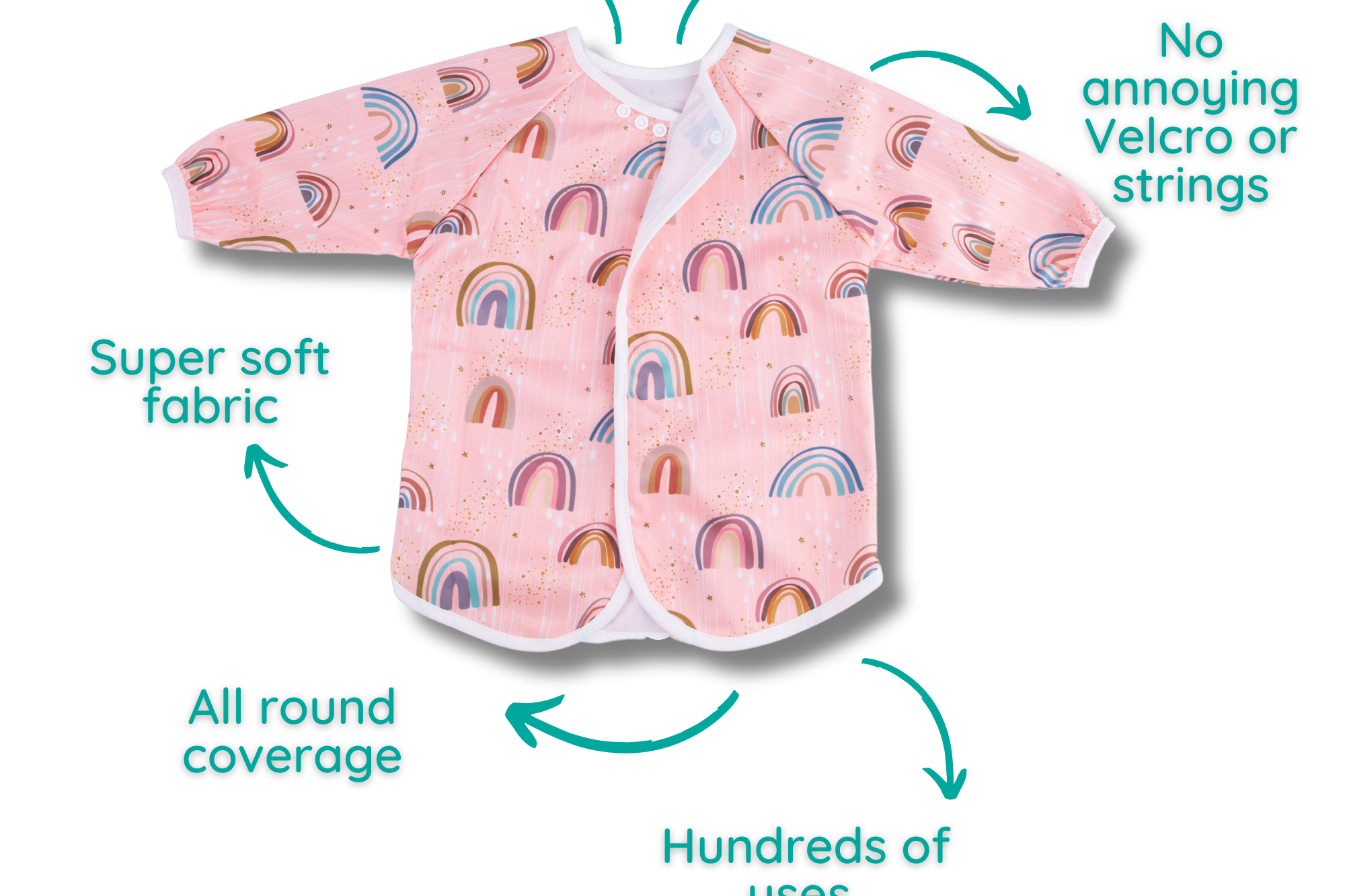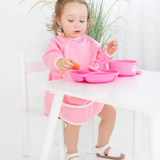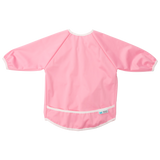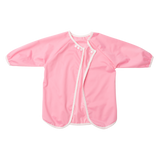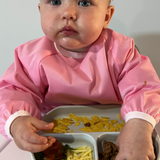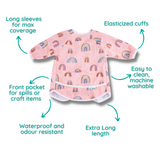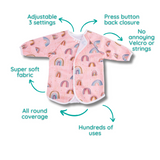 Baby & Toddler Long Sleeve Waterproof Smock Bib - Pink
Description

FITS 6 - 24 MONTHS - Flexible 3 button back tie and elasticized cuffs for sleeve length to make a snug fit.

FRONT CATCHY POCKET - Large pocket stitched into the font to help catch the mess

WATERPROOF - 100% waterproof to save the outfit underneath.

EASY TO CLEAN - Wipe up small messes, or put it in the washing machine for a deep clean

SOFT, SAFE & STRONG - Made from Polyester PUL, the fabric is soft to touch, but durable enough to handle anything.

SAVES YOU FROM MESS - Extended length, food catchy pocket and long sleeves ensure excellent coverage from all mess types.
---
Easy to clean by rinsing or wiping with a damp cloth and reuse instantly.

Machine washable up to 60 degrees for a deeper clean and hang to dry.

The smock is waterproof right through the sleeves and features a front pocket to catch liquids and food spills or hold those all-important craft items, such as paint brushes.

Suitable from 6 months up to 2 years on average.

Baby & Toddler Long Sleeve Waterproof Smock Bib - Pink
Wow!!
I've never had one of these but this is a game changer. It's easy to clean, catches spilt food and even covers down to her hands so less clean up of bubs too!
Review long sleeved smock bib
Wonderful. Lovely gentle fit. Don't need to do change of clothes for each meal. Learning to feed by baby rules is very messy. Grandparents need to relax. Just enjoy your babies.
Can't wait to use it!
These smock bibs are such a great idea! I can't wait to use it when my little one starts solids!